May 29th to May 31st, 2022
We booked an extra in Athens on either end of our trip, and I'm so glad that we did, especially in the beginning. It gave us a chance to orient ourselves in the city (and the country) and to see some things of our own choice. We stayed at the Acropolis Select Hotel, which had a lovely rooftop garden and view of the acropolis.
Athens is one of the most confusingly laid out cities I've ever been to, but it's small enough that by the end of our time there I had walked through most of it, and learned my way around very well.
My sister Anna had been to Greece before, and she directed me through the subway, leading me out at the Acropoli stop. When I walked up the stairs, I turned and saw the acropolis for the very first time, and I'll admit I cried a tear.
I couldn't believe I was finally here.
Our first morning in Athens, we walked to the Agora. We got there as soon as it opened and were the first ones in, meaning we had the place practically all to ourselves.
Anna is an artist, and she spent time on our trip capturing sketches that she later turned into oil paintings.
For our next stops of the day, we bought sandals from Melissino's Sandals, which ended up being the shoes we both wore across much of the country. See how many times you can spot them in our pictures! We also went to the Cycladic Museum.
That afternoon, we had our welcome dinner and met the wonderful group we'd be traveling with for the rest of our time in Greece. I couldn't have asked for a better tour guide then Ionna or a better group of traveling friends than the one we had.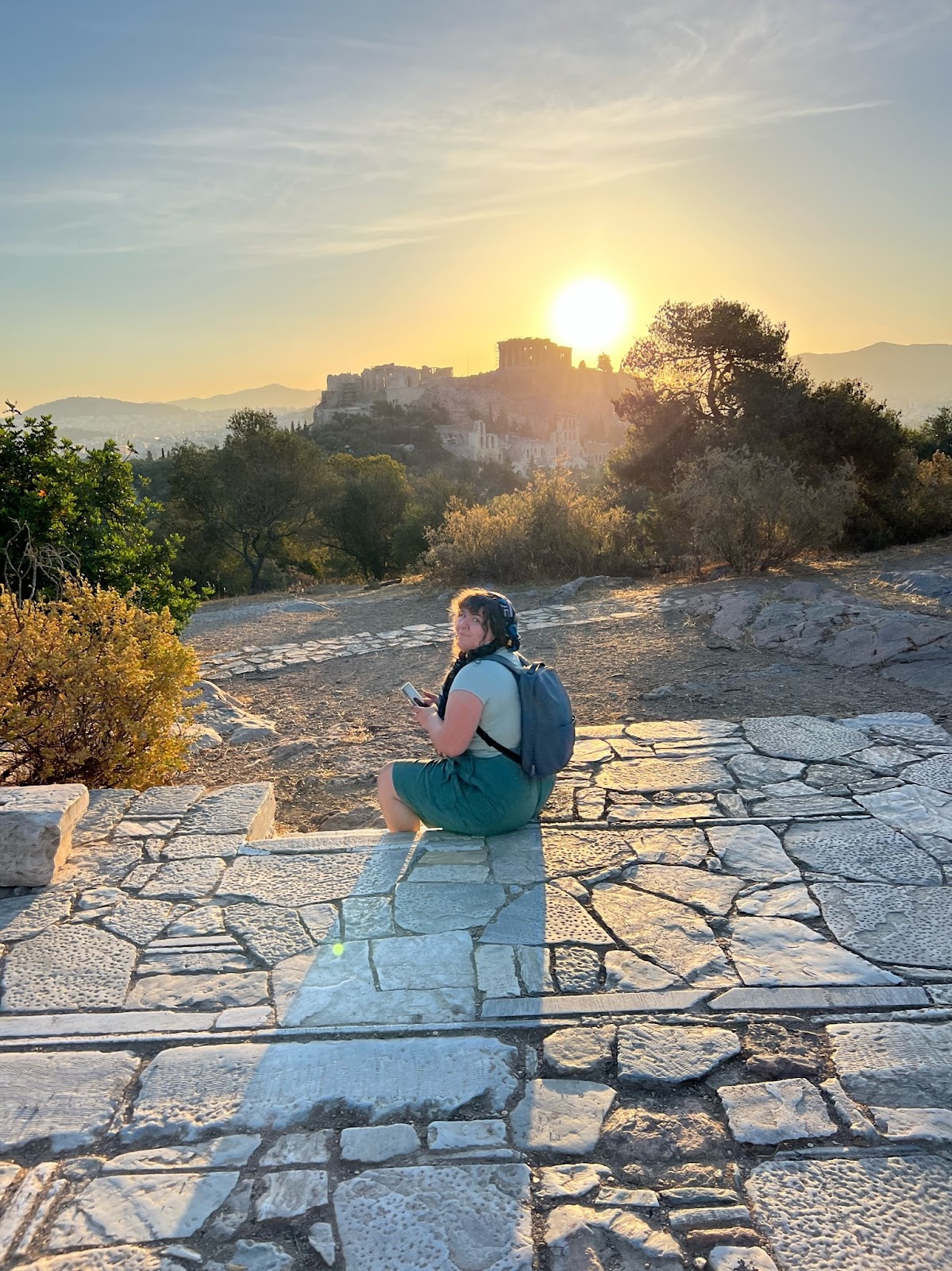 The next morning, we got up early and walked to the top of a hill (this became something of a theme for us) and watched the sunrise over the city. This was a perfect start to a perfect day because today was the day we were going to the acropolis and the acropolis museum.
Being both obsessed with archaeology, classics, and history (my sister is fine arts major + art history minor, and I am an environmental studies + history major), exploring Athens was a dream come true for us. I don't think anyone else could've kept up with the two of us!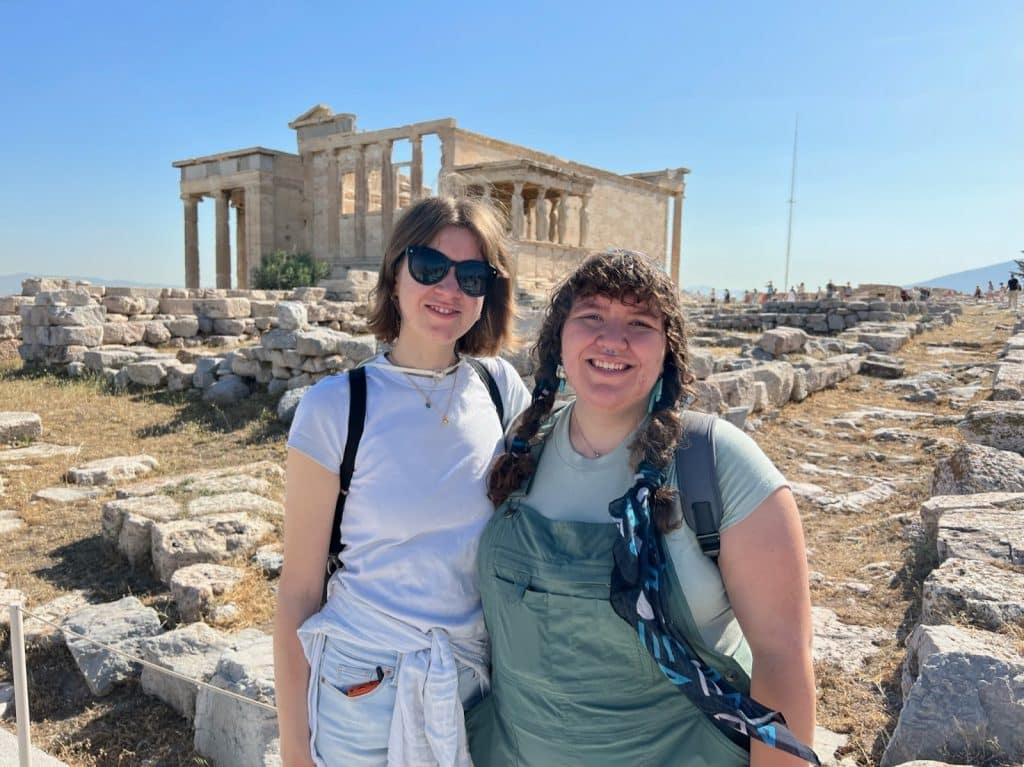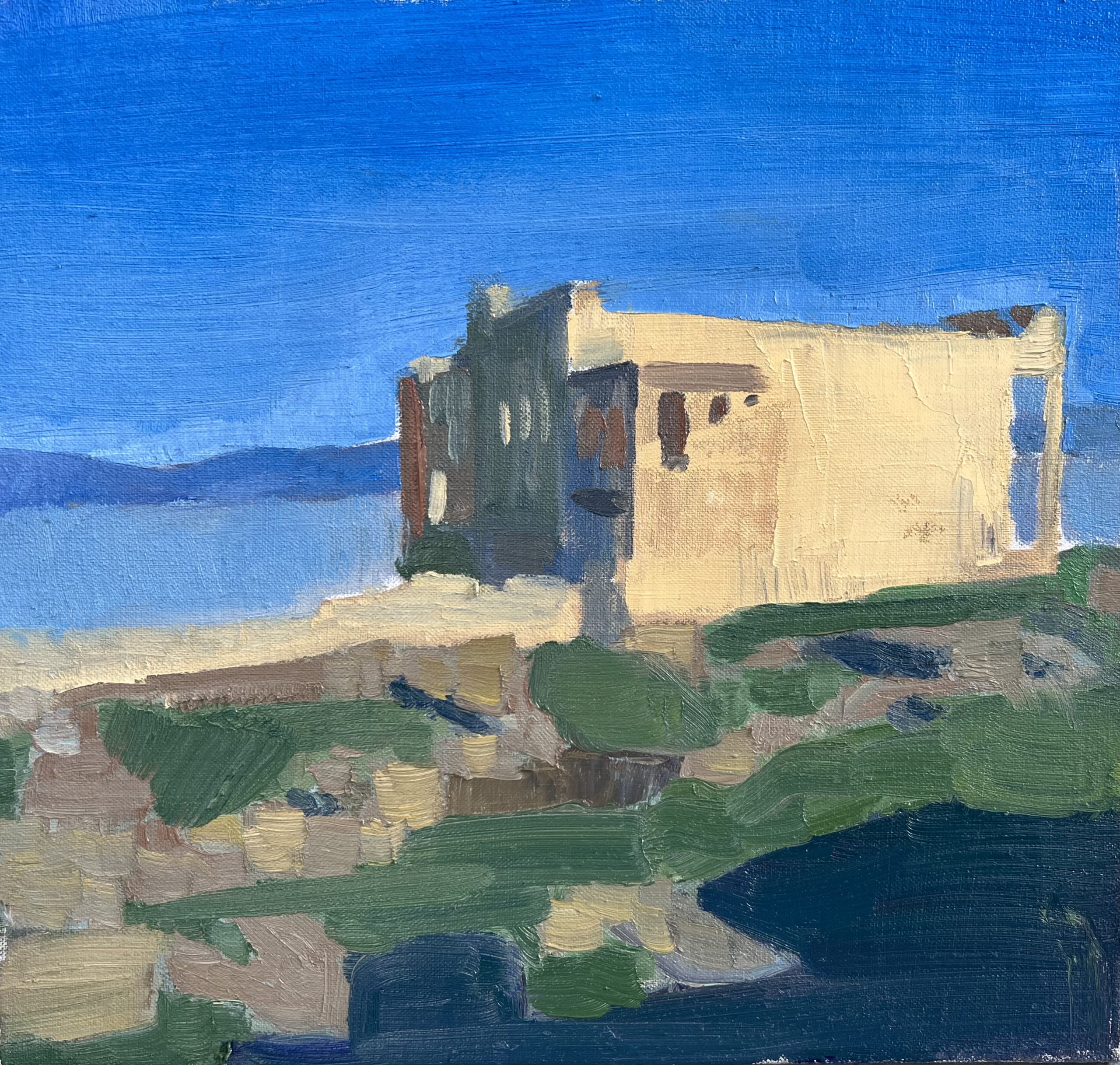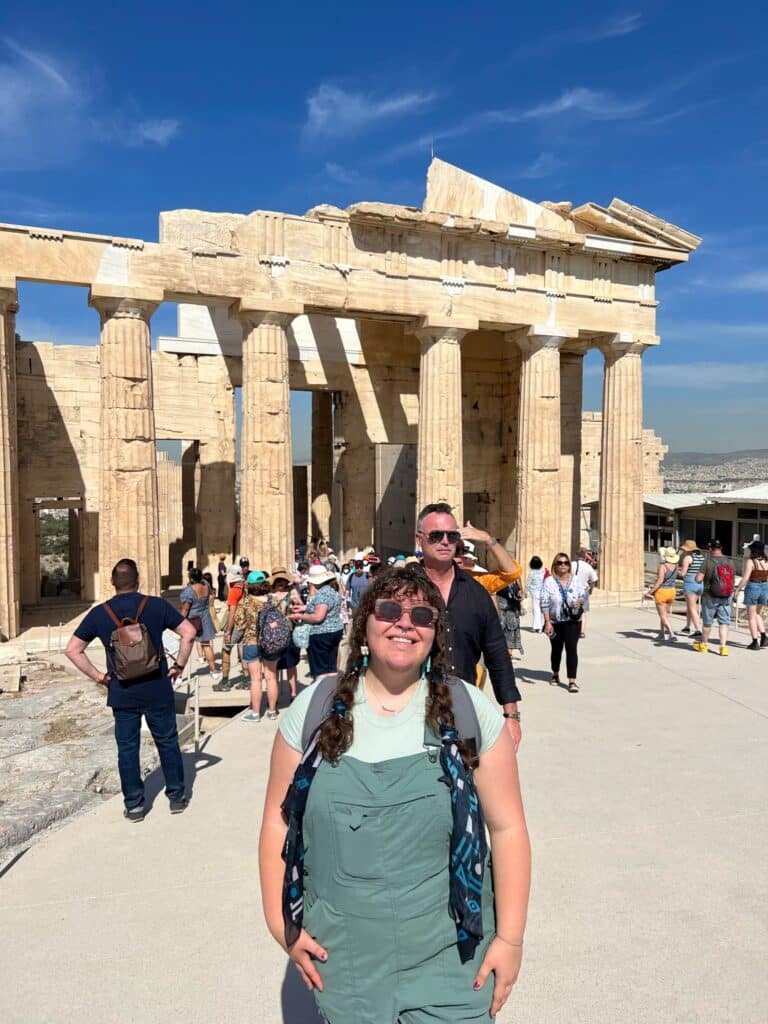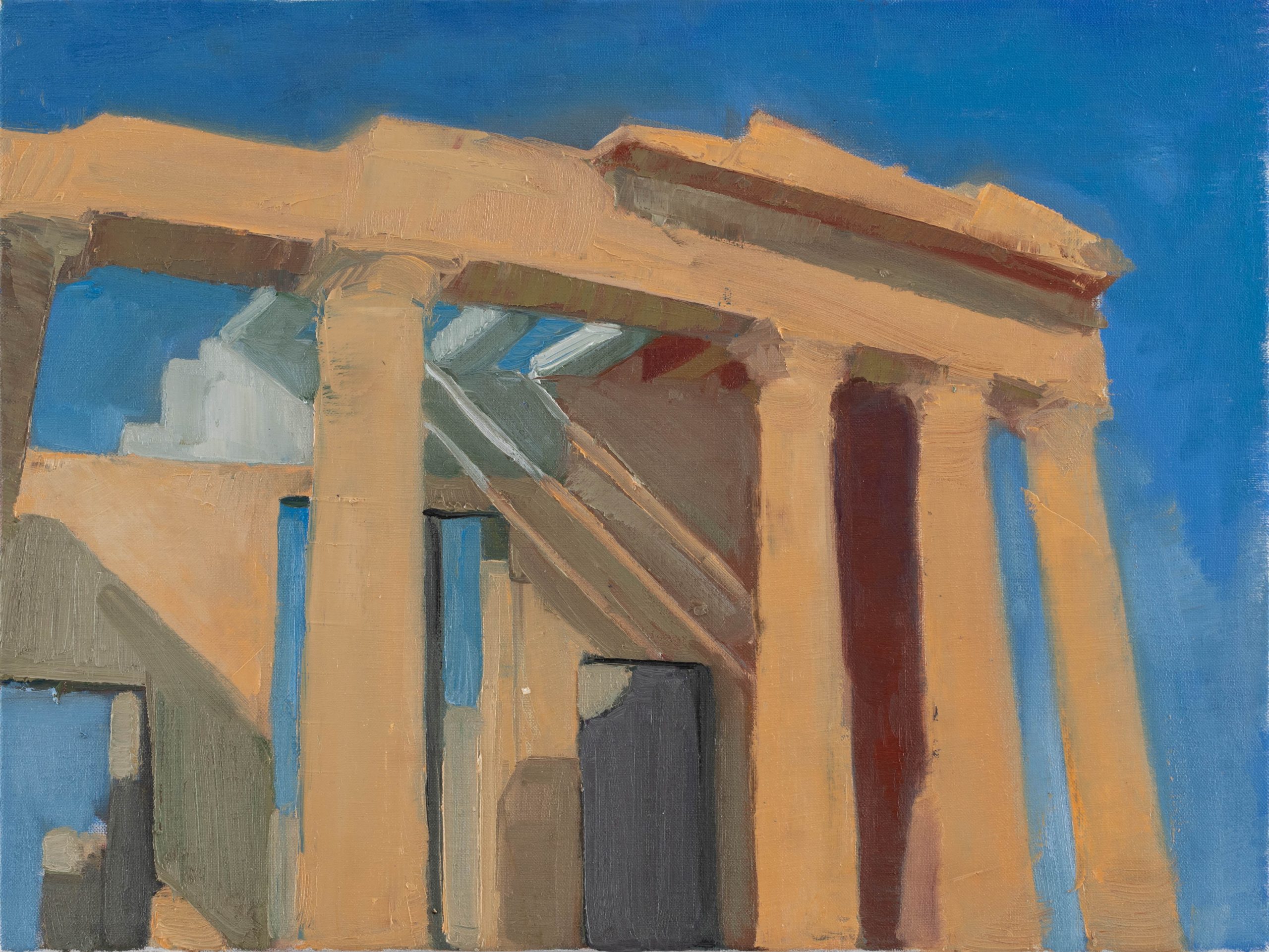 We went to Hadrian's Arch, walked through the Athens National Garden, saw another archaeological site by surprise, and had a lovely dinner and a lovely evening in the city, before turning for a good night's rest!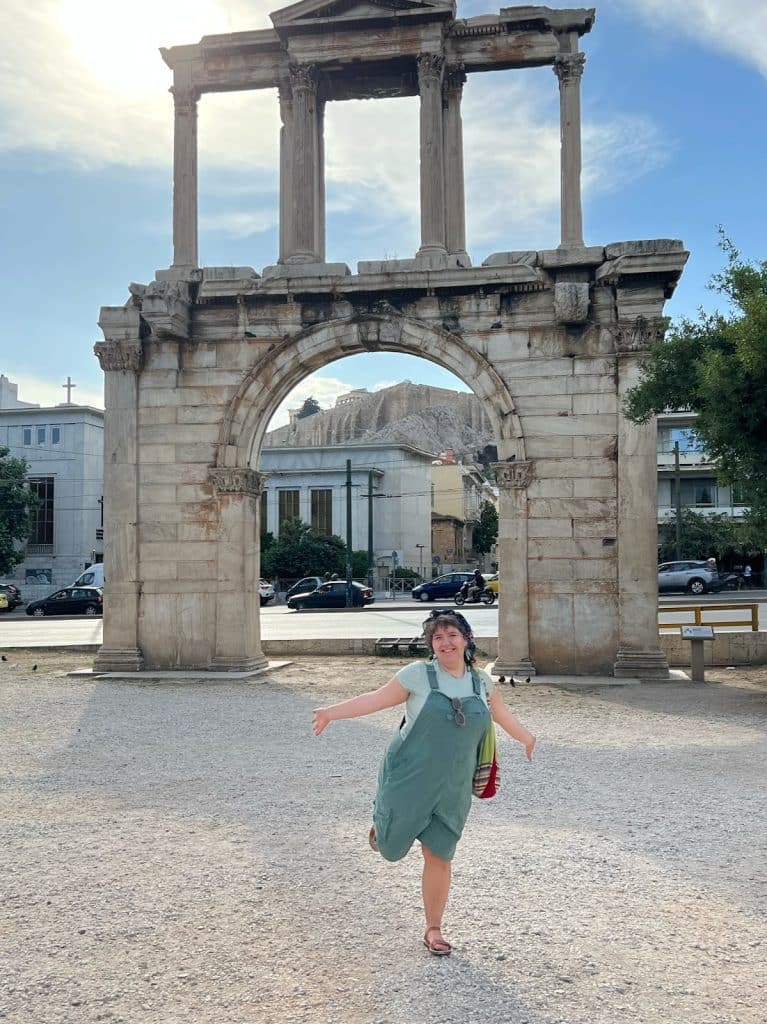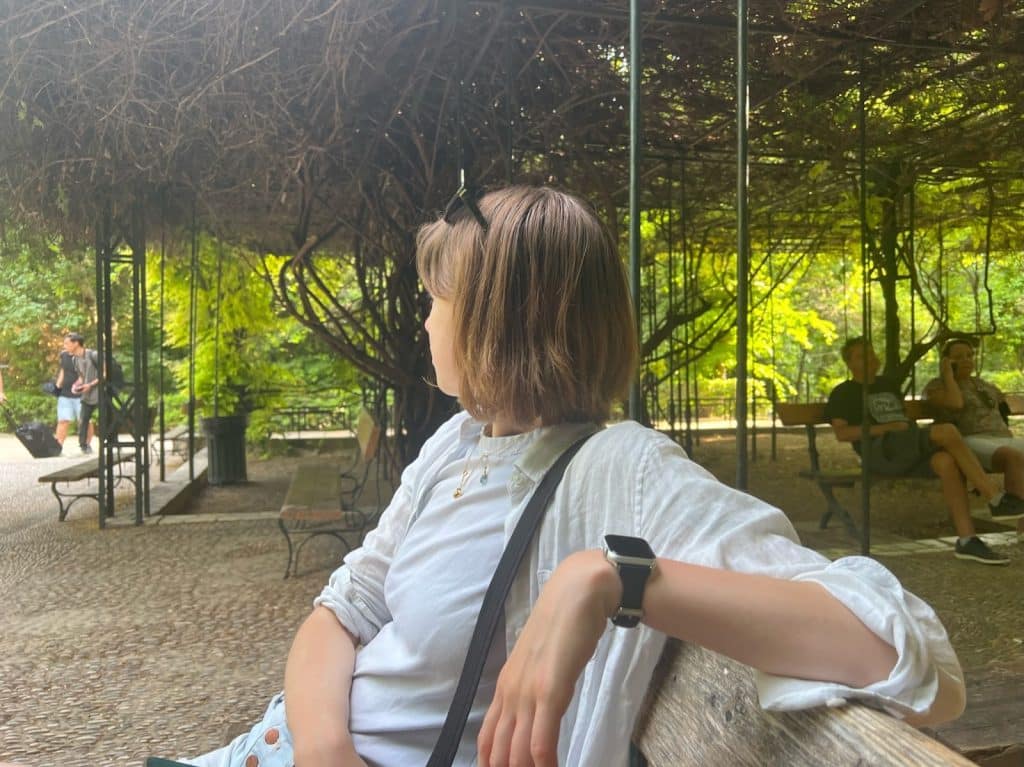 Our time in Athens was over until the very end of our trip; the next day we'd be taking a bus into the mountains.