June 3rd to 5th, 2022
Kardamyli would rebuild our trust in the tour after our collective heartbreak from leaving Lagkadia.
Luckily, this time we would have two nights. There was just enough time to get a short hike in before the tour bus left in the morning, and Anna and I were treated to some gorgeous sunkissed views for our efforts.
Then it was goodbye Lagkadia, and goodbye mountains; Kardamyli is on the coast.
Personally, I was very excited to get some swimming in, but before we got to Kardamyli, we would be making one very important stop: Olympia.
Once again, we made an extra trip through the museum after our tour guide had finished, and had an extra little bit of exercise after our tour guide had finished showing us the archaeological site, only this time instead of hiking, it was running.
We both ran the Olympic Track, and we both felt pretty victorious afterward! (I completed it about a second faster than she did, and I'm not just saying that as a competitive younger sister)
After Olympia, we had a lovely lunch as a group in a gorgeous little hotel/restaurant called Bacchus Tavern, and then traveled into Kardamyli. Those were some of the scariest roads I've ever ridden on, and after that day, George our bus driver became a hero to us all.
We got there fairly late, and the very first thing we wanted to do was go swimming. So after checking into Hotel Esperides, we went for a sunset swim off a pebbly beach and floated in the almost bathlike water, before wandering down the main street of town looking for a restaurant. We ended up finding a place called Lela's Tavern that had a little table left, out on a rock jetty by the ocean. Flowers bloomed around us and we sat together, watched the sunset, and ate good food.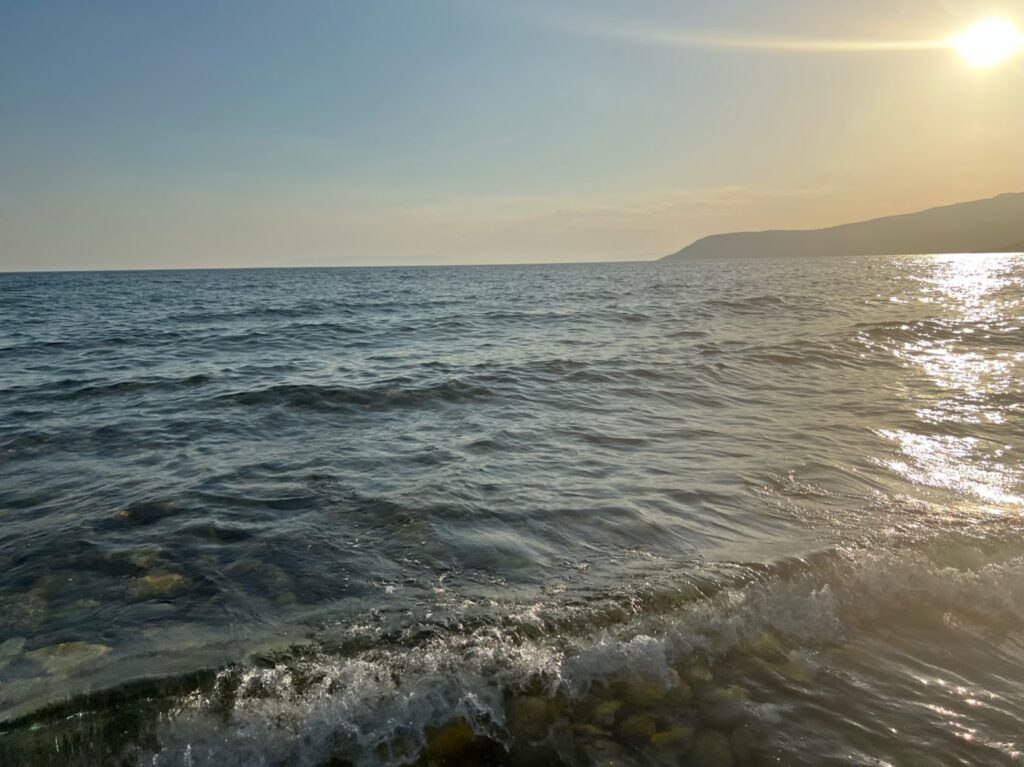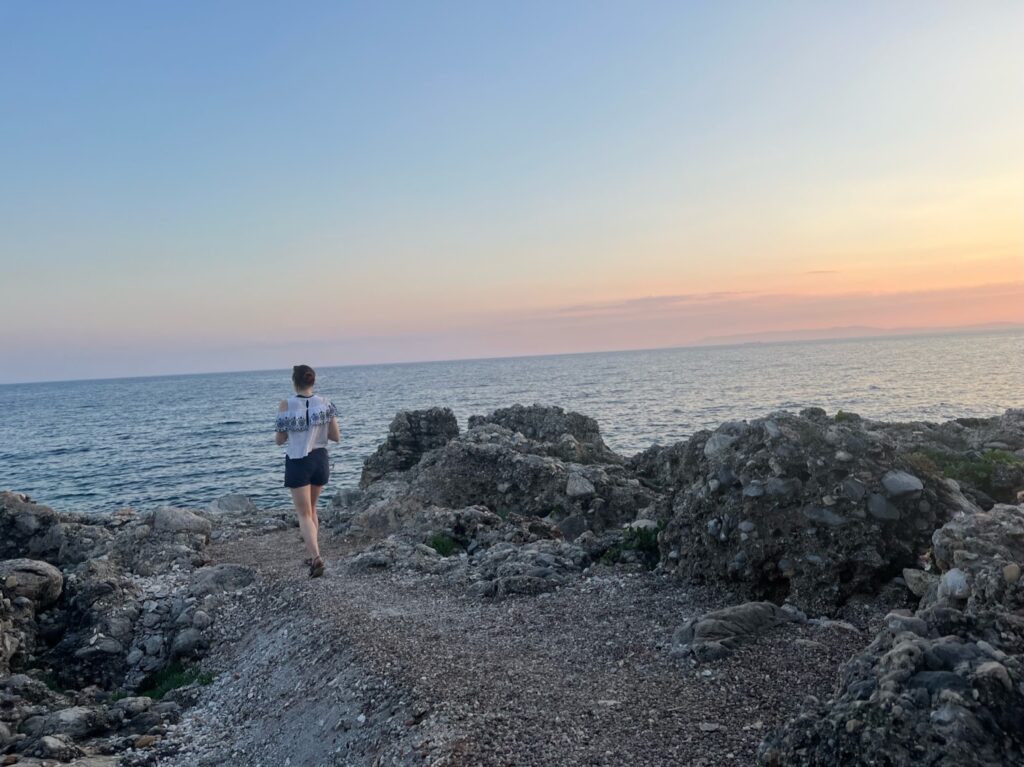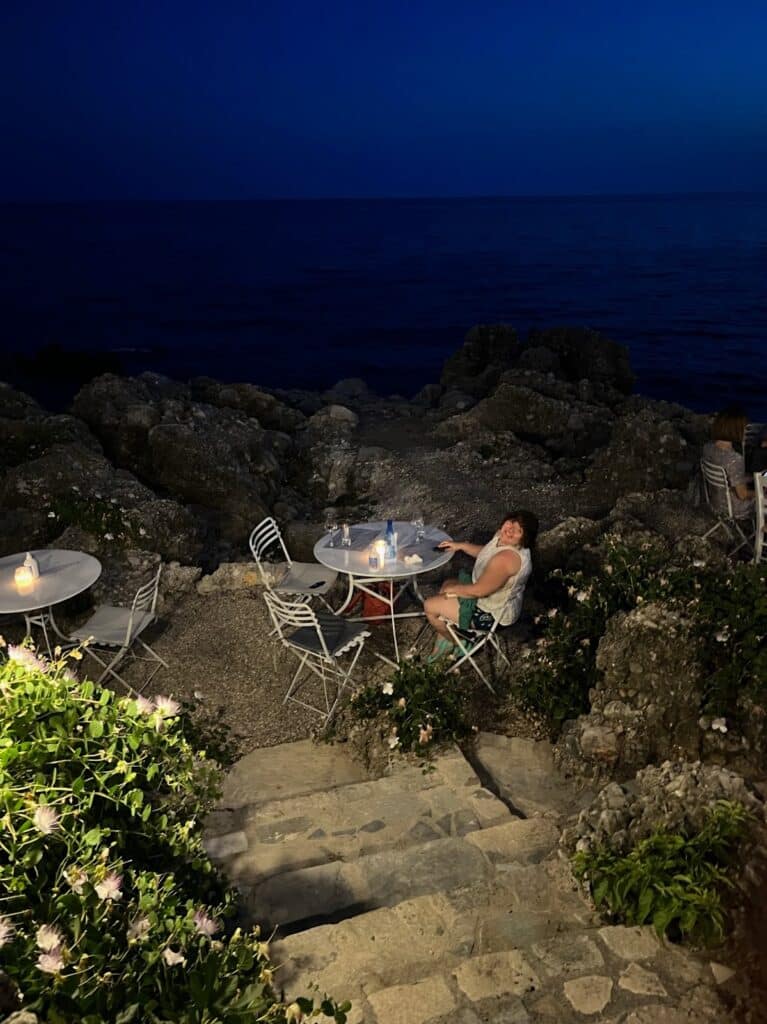 The next day was our first free day since the tour started, and we were determined to make the most of our time, starting with a 5 am hike to see the Hagia Sophia.
Only one of us made it all the way to the church. I turned around and went for a morning swim off of one of the bathing docks instead, but I did get to see some baby wild boars!
Anna says the hike was one of her favorite experiences of our trip, and the scenery has since inspired many of her paintings. I'm glad I didn't miss that early morning in the sea; there wasn't a sound but the water and the rocks, the crab and the fish and me.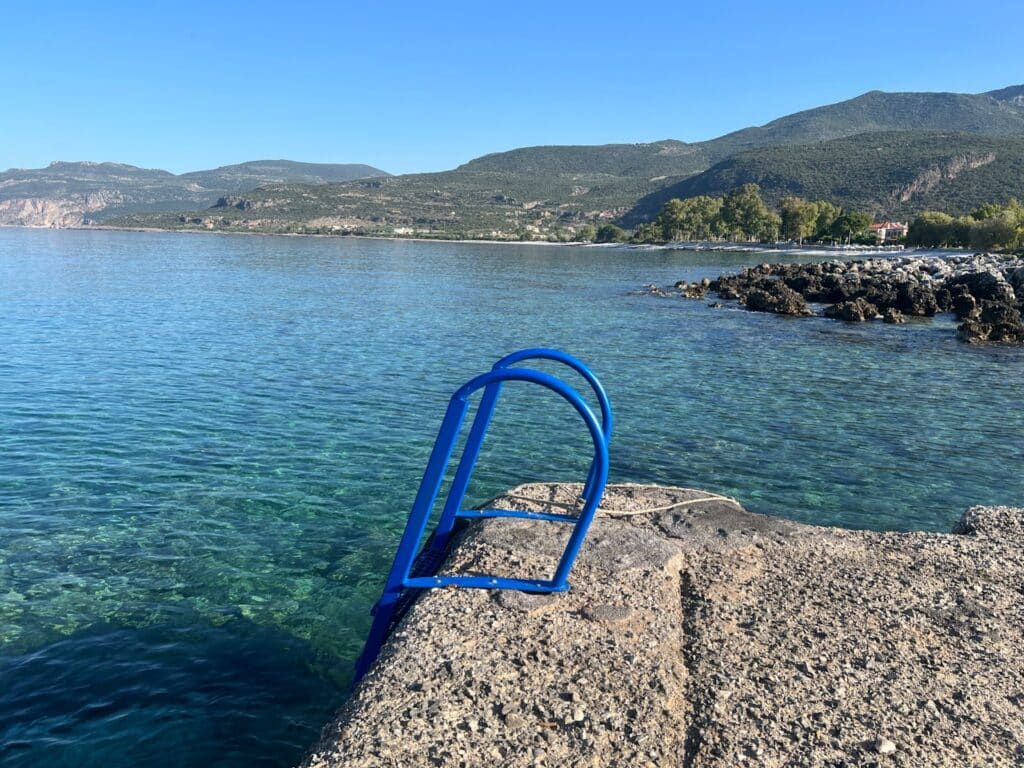 I was thoroughly refreshed and met back up with Anna for breakfast at our hotel, a meal we shared with other members of our tour group, who had opted to use their free morning to sleep in.
Our plan for the day: go to the beach.
We opted to take a rather long walk through town to Ritsa Beach, the one recommended in our Rick Steves book; I was glad we did, we were able to use lounge chairs for as long as we wanted, to get drinks, and to swim. We spent most of the morning and a good bit of the afternoon relaxing on the beach.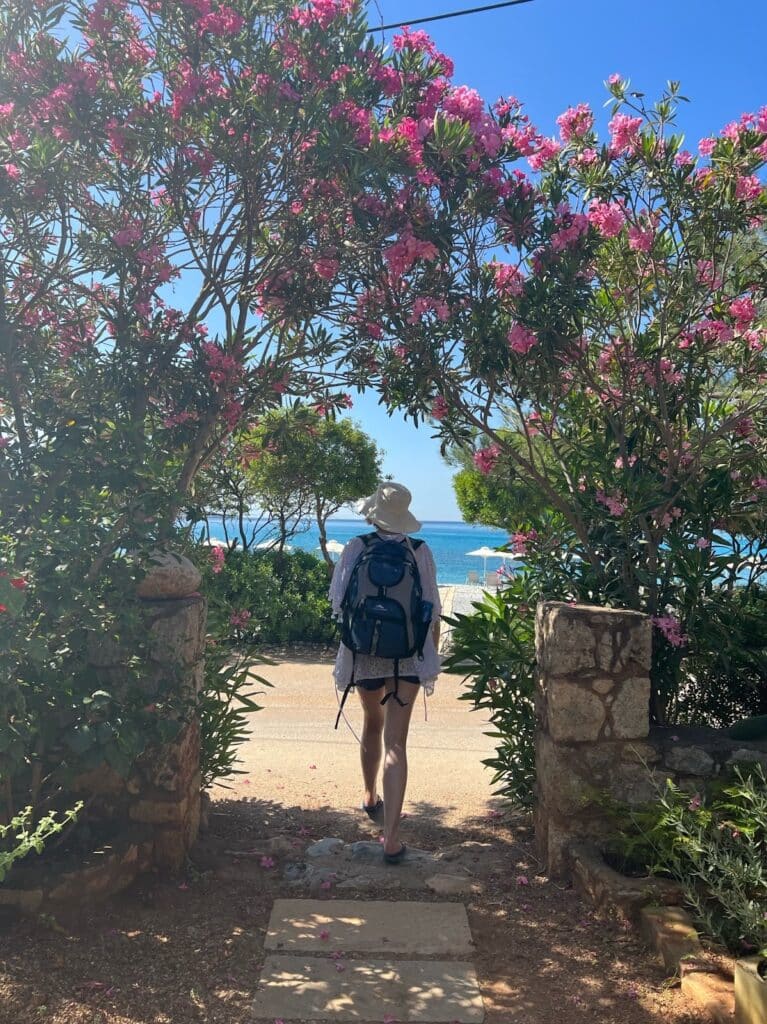 The beach was well worth the trip, and honestly the perfect way to have some down time in the middle of our very busy tour.
After the beach, we were hot, hungry, and ill-prepared for our walk back.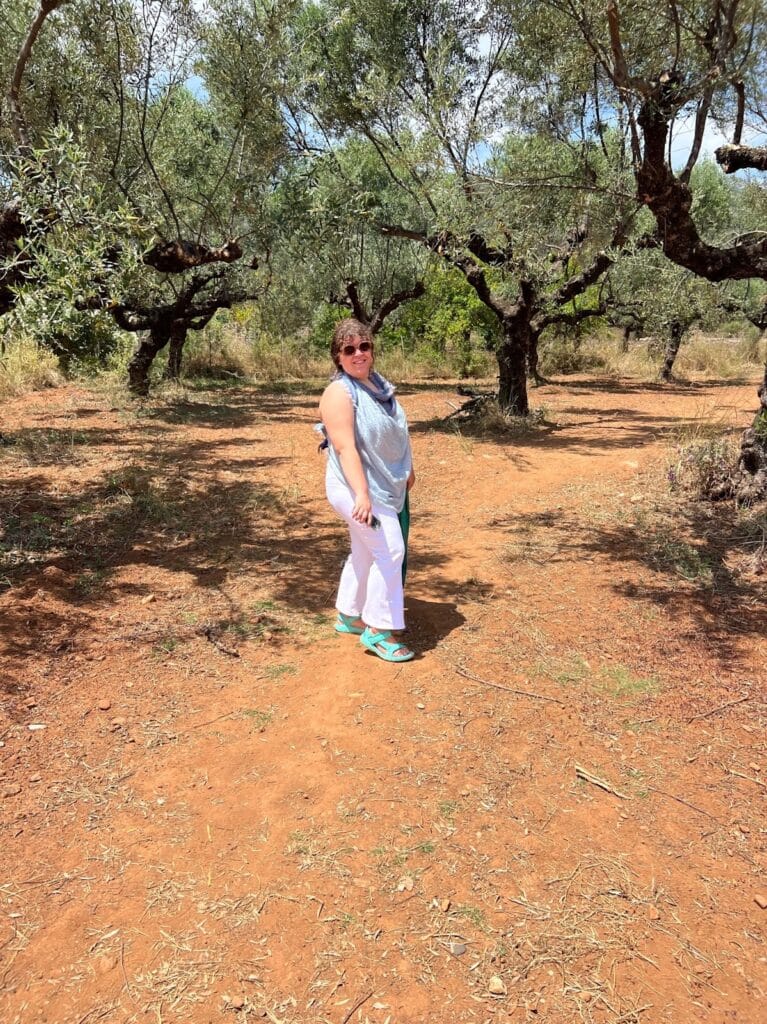 We ended up deciding to take a shortcut through an olive grove, getting mildly lost, walking in flip flops down the side of the road, and eventually finding our way back to town and eating a huge lunch at Maistros.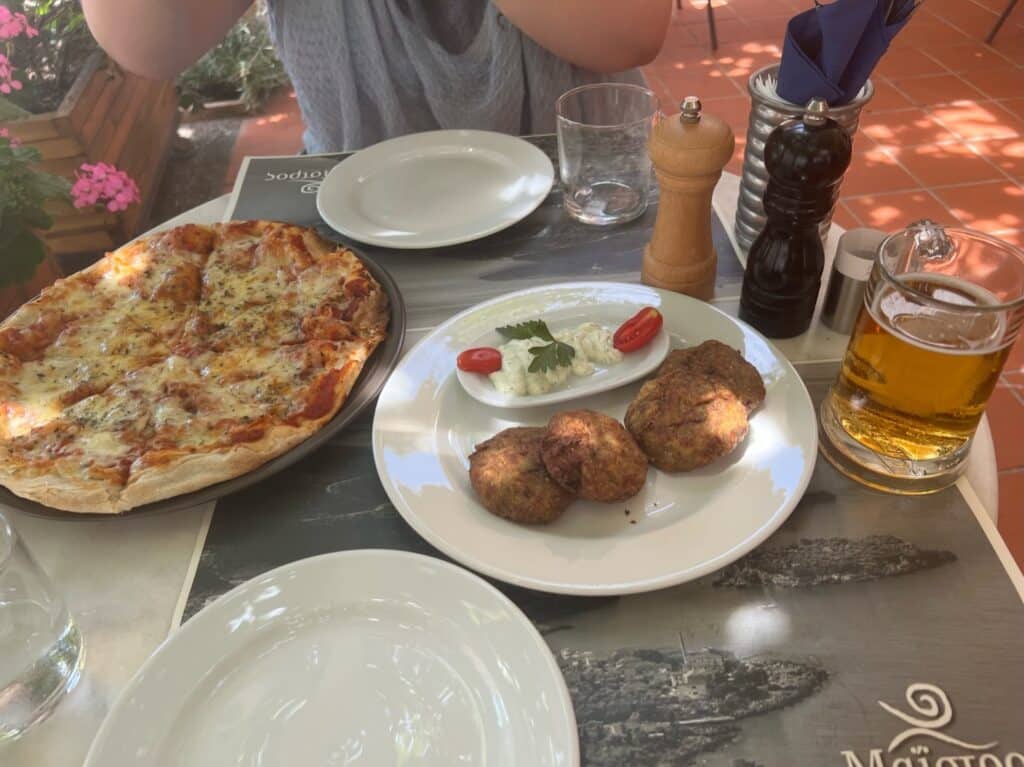 Once we were out of the olives, full of food, and had done a little shopping, it was time for our daily siesta; just a quick, two-hour nap to prepare us for the rest of our day.
We decided to get gelato, and then explore some of the historic district of Kardamyli, walking up to Castle Mourtzino.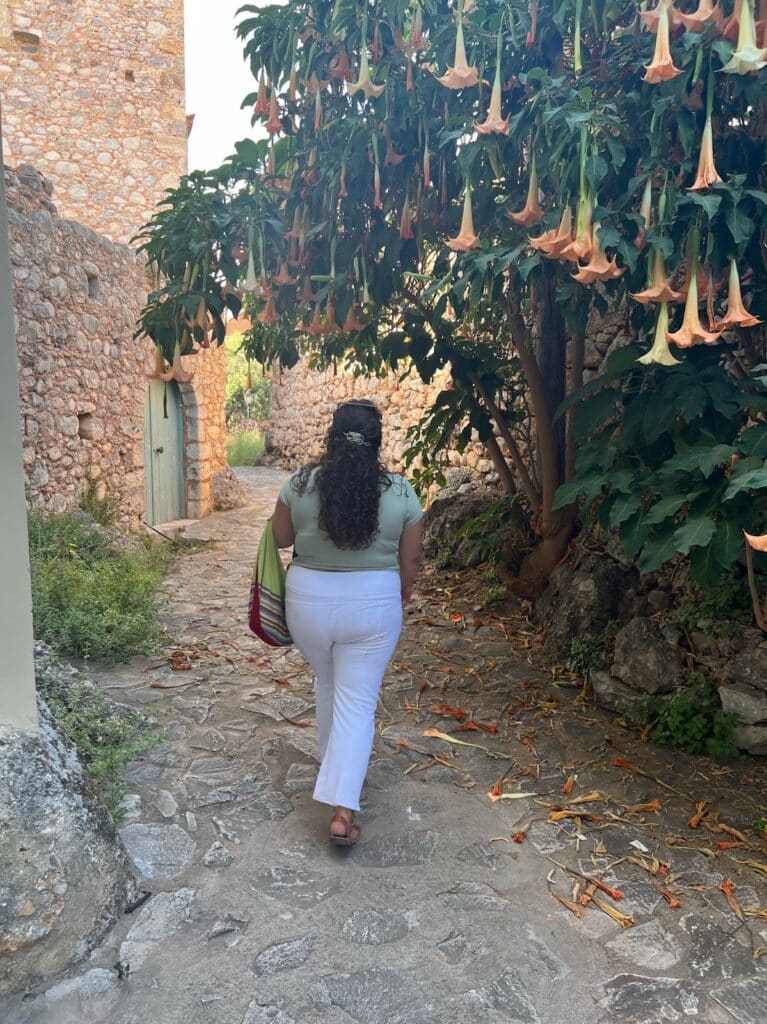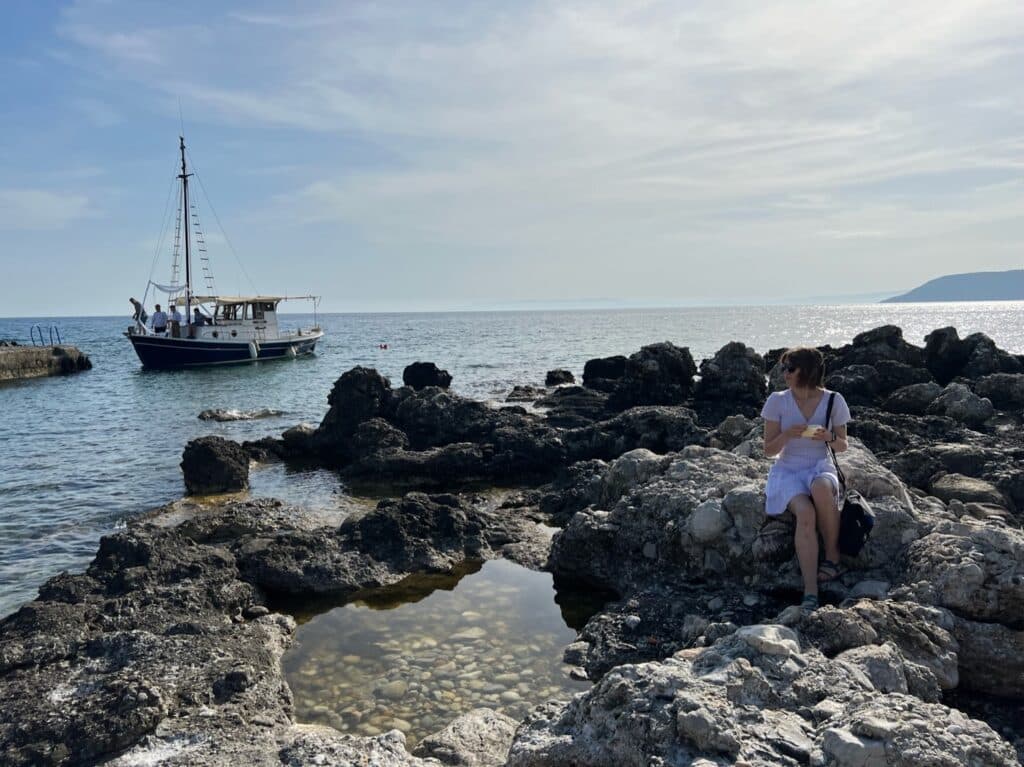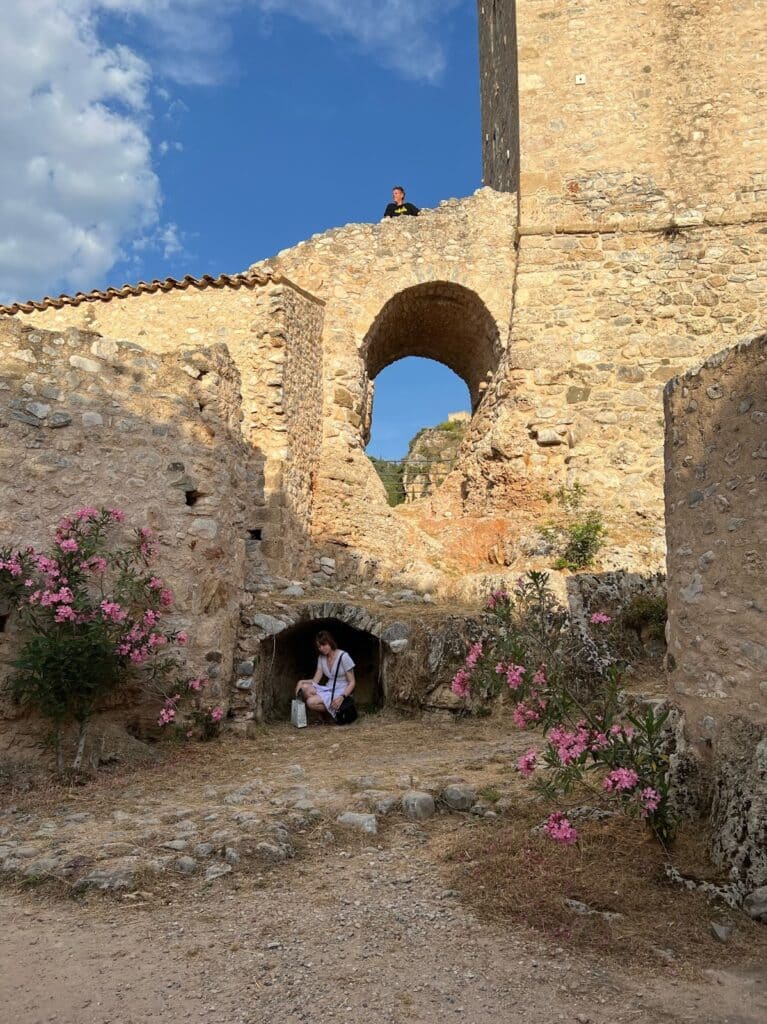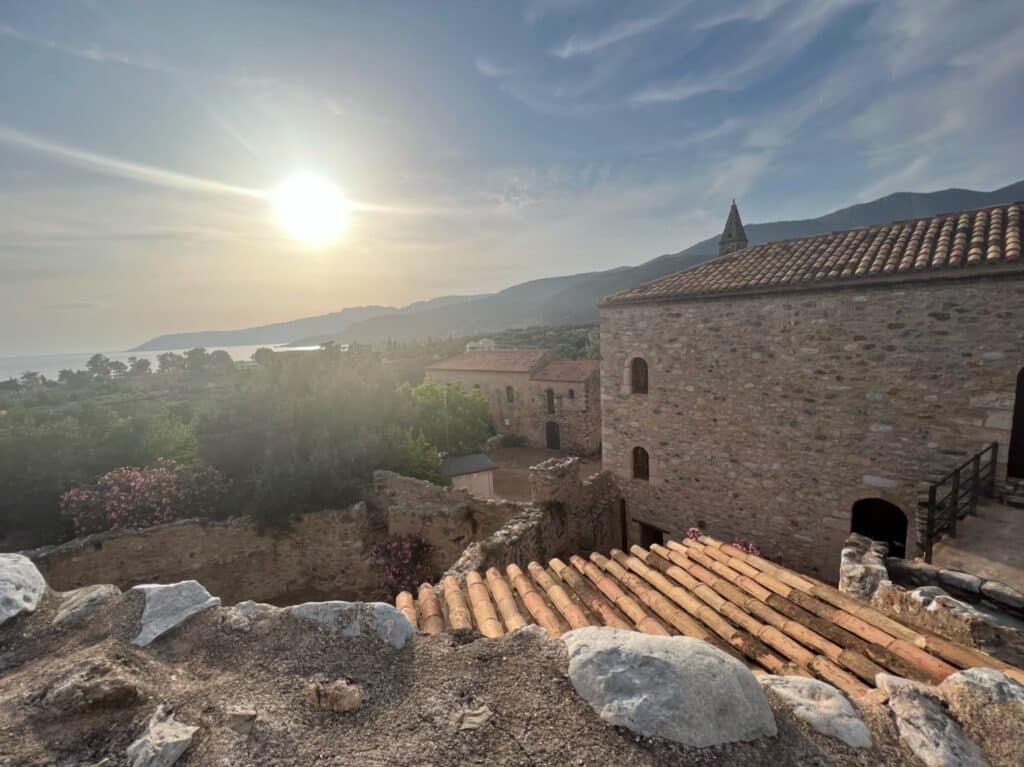 What a view! And the salty sea air put us in just the right mind for a fish dinner. We found a place called Psaras that had tables out near one of the bathing docks, and we sat there for hours, eating and talking about life.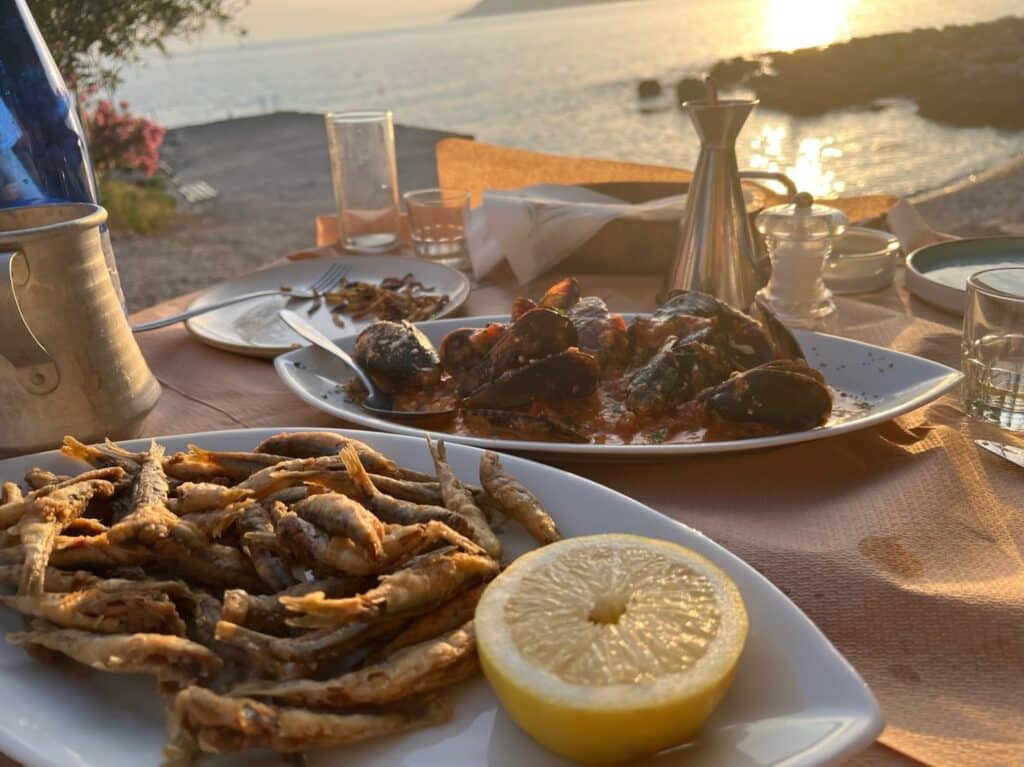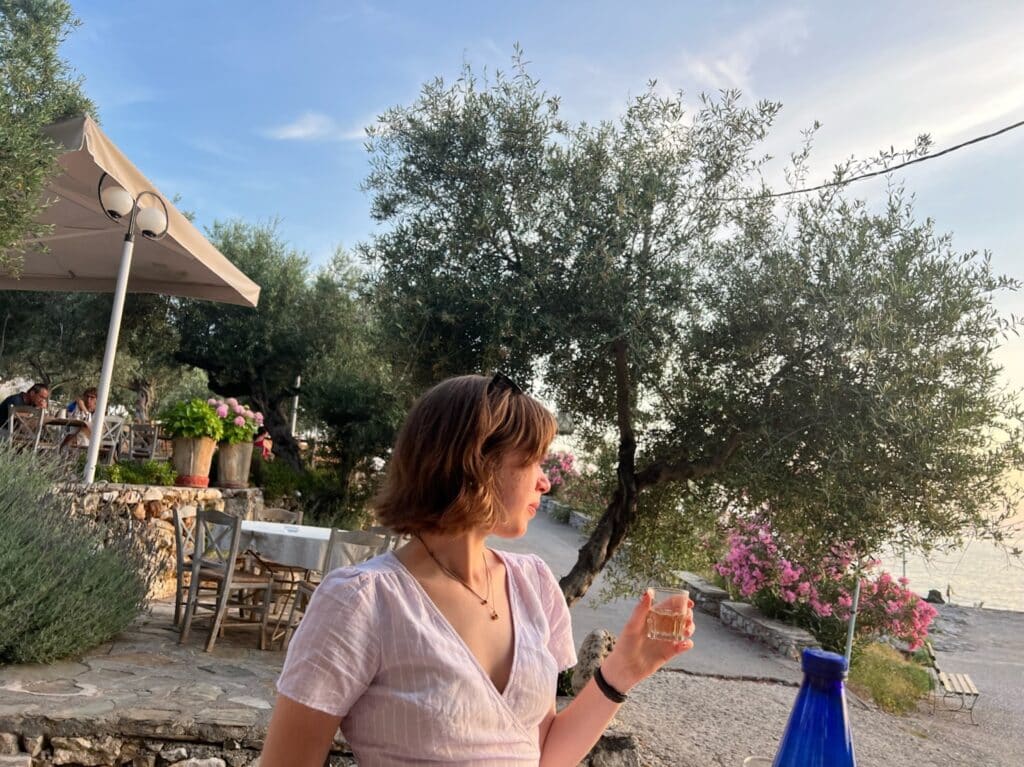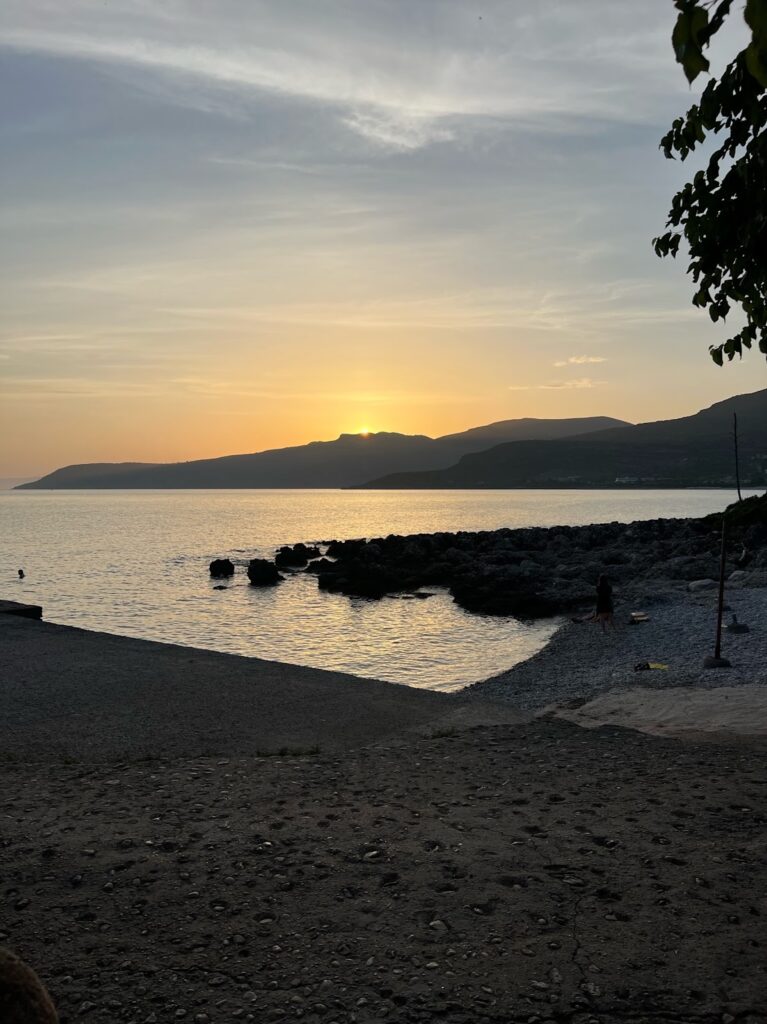 With that, we said goodnight to gorgeous Kardamyli! Tomorrow we would set out bright and early for our next two-night stop: Monemvasia.