June 7th to 9th, 2022
I was very excited for Nafplio (more swimming), but before we got there we'd be making a very important stop. Sparta and Mystras.
An interesting thing I learned about Sparta: There isn't much left of ancient Sparta, because a lot of the buildings were destroyed and used to create the Byzantine city of Mystras.
Mystras was gorgeous, and we even walked up to an active convent, after touring through many churches and winding down many narrow slippery streets.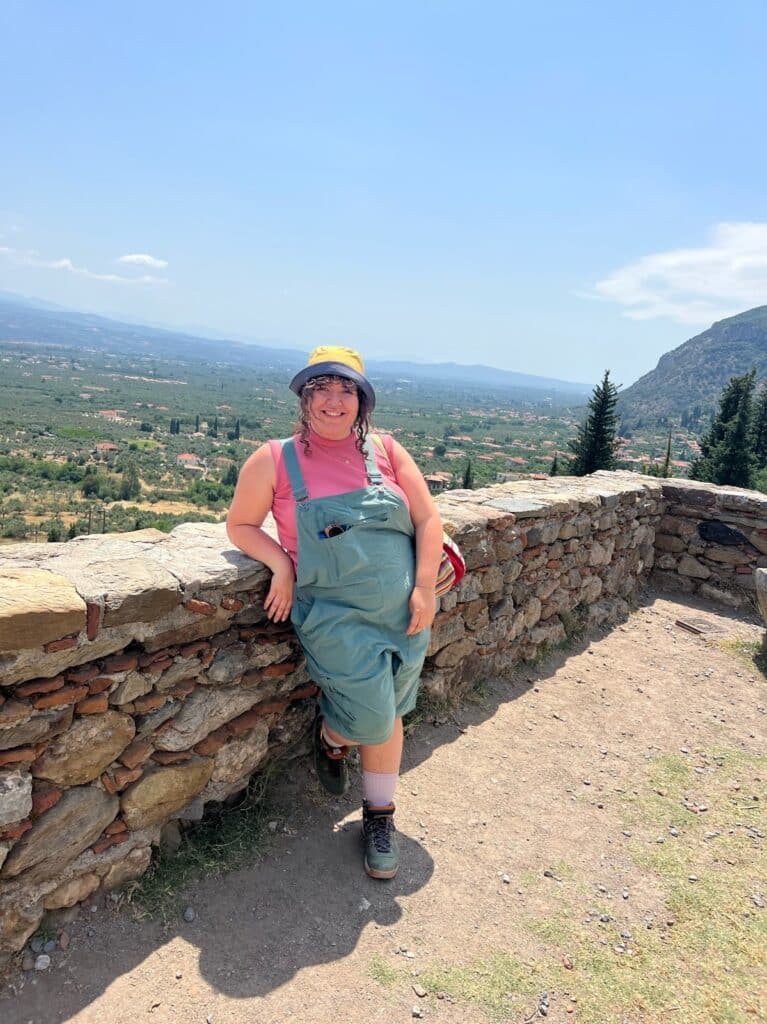 After Mystras, we had a delicious lunch in Sparta. We ate with two friends we'd made on our tour, and one of them was so surprised when he learned our age that he literally spit out his drink at the table.
We got caught in the rain in Sparta, but made it to our bus only slightly wet, and went forwards to Nafplio, where we stayed in the lovely Hotel Marianna.
We fell in love with Nafplio. Everything from the hotel room, to the different tiers of the town, to the delicious dinner on a cobblestone street, to the shops and museums; we walked through Nafplio all evening.
We got lost in Nafplio.
Anna painted out of our window in Nafplio.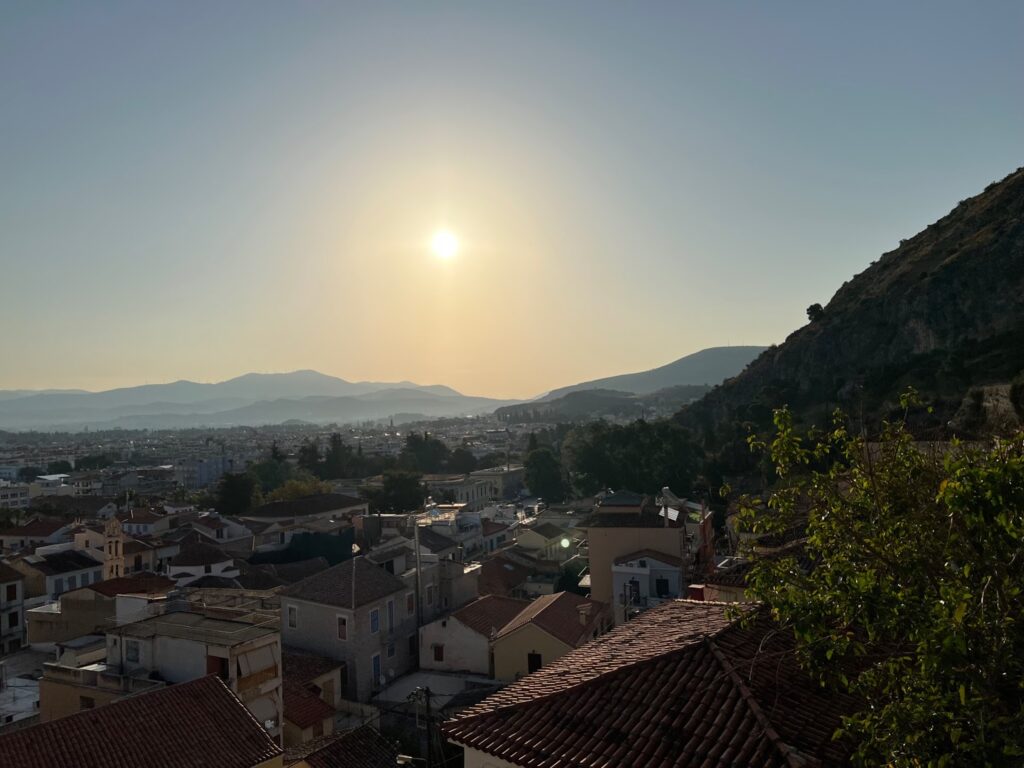 That night was glorious. The next day we would find ourselves facing some slight problems.
I woke up early the next morning and went to the honey market where I purchased some delicious honey, then met back up with Anna for breakfast and to head out on our day trip.
Our day trip was taking us to Mycenae, and we were both giddy like kids on Christmas to be seeing this ancient city.
Here, though, our problem arose: Anna, who was staying in Europe after I went home and backpacking through several more countries, had broken the strap on her backpack. This was a problem that would have to be solved after Mycenae. We hiked up everywhere in Mycenae they would let us.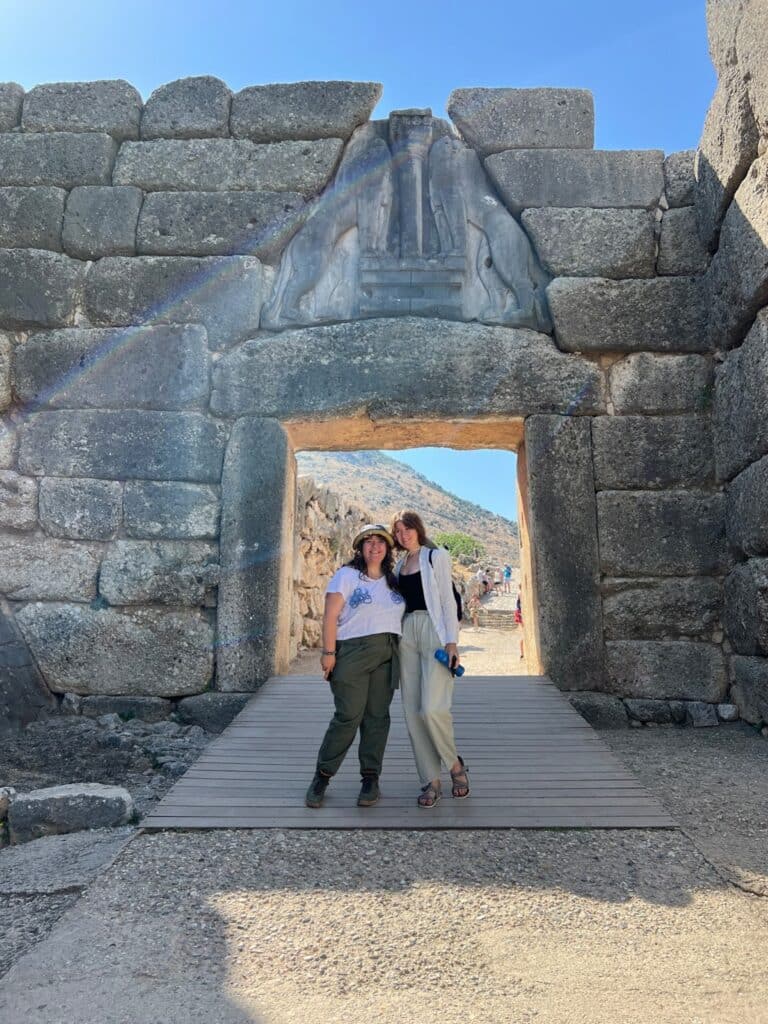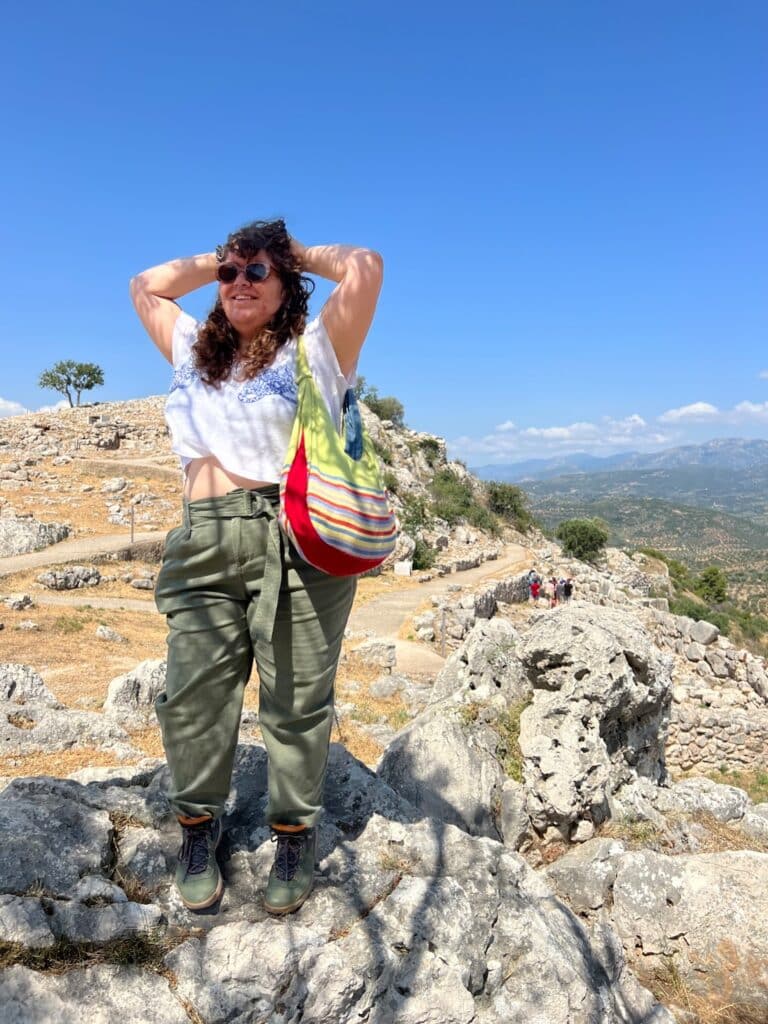 They took us into Agamemnon's Tomb and I cried. Anna painted a gorgeous picture of it.
We headed back to Nafplio from Mycenae, and decided to ship some of Anna's clothes home so that she could just use her smaller bag for her trip.
We went to the post office and we waited for hours, then they refused to ship our box; this was our road bump.
We were able to salvage the remainder of our afternoon, got a lovely lunch, and then joined the rest of the tour for a group dinner, where a traditional Greek band played music for us late into the night.