June 5th to 7th, 2022
We made three very memorable stops before arriving in Monemvasia. The first was in a town where we enjoyed a tour of some gorgeous old churches, and were treated to Greek coffee.
Next, we had an olive oil tasting at a traditional stone olive oil press.
Finally, we had lunch at an absolutely stunning restaurant, Takis to Limeni, where we were visited by a sea turtle!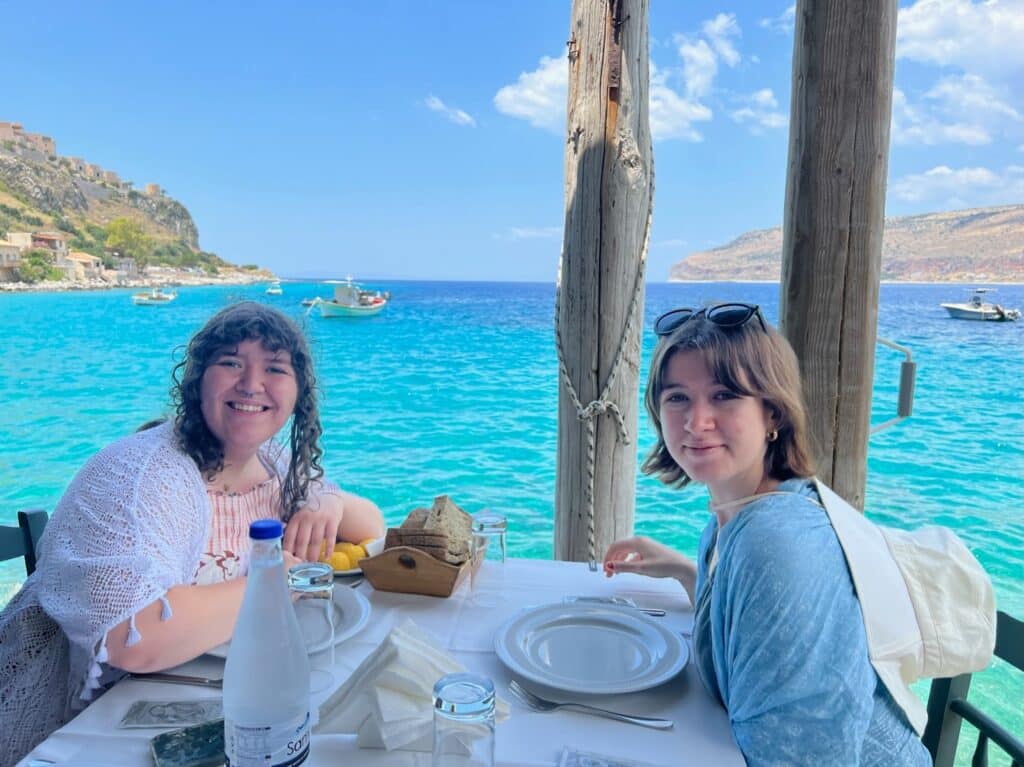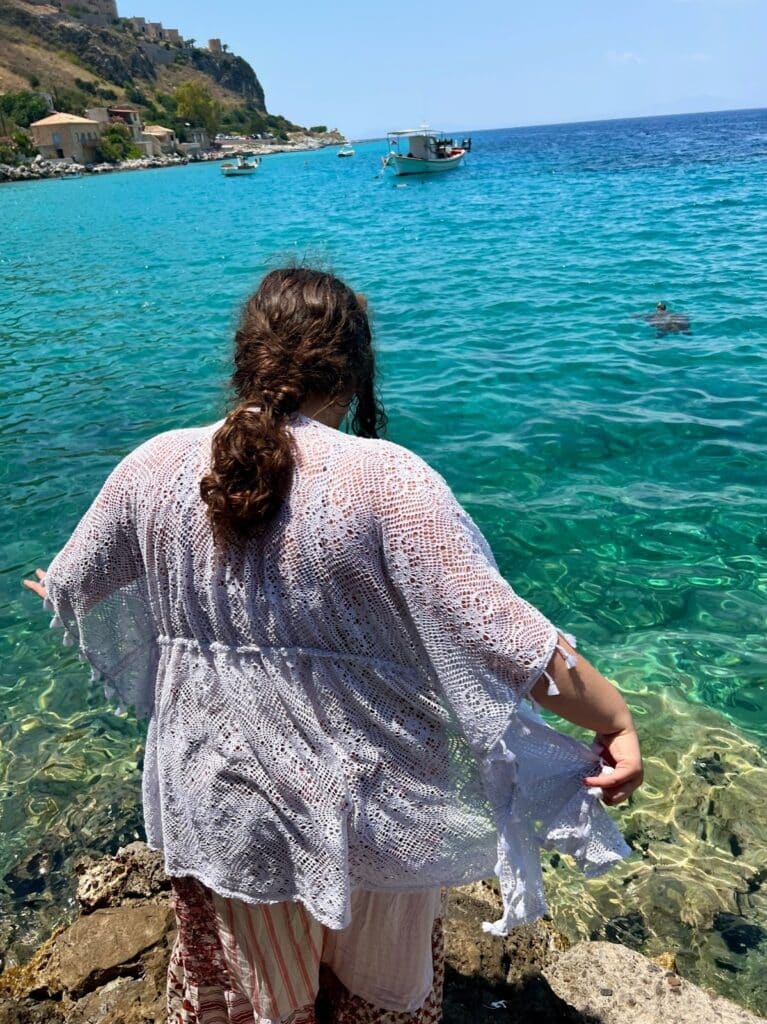 Just in time for an orientation walk and dinner, we pulled into the town we'd be staying, which was just adjacent to Monemvasia, a medieval town carved into the side of the mountain.
We settled in our hotel room at Hotel Panorama and then set out to see the restaurants, stores, and the huge rock emerging from the sea.
Meet the group! And see how well-protected this Medieval town was.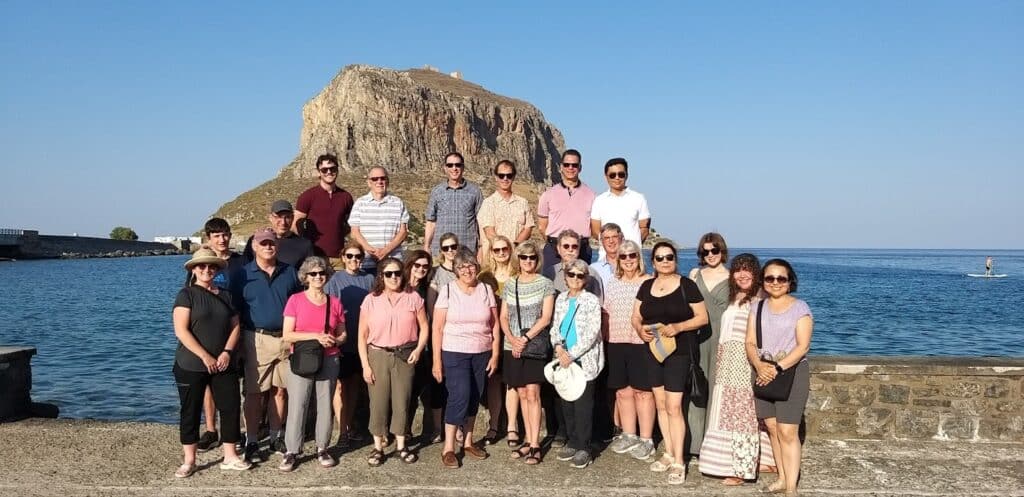 The next day, we took a bus across the bridge and into Monemvasia. We had to enter through a tunnel, and then we found ourselves in a gorgeous town protected by ancient castle walls. Relics of medieval pottery were mixed with the gravel under our feet, and our tour took us all around the town and to the lighthouse.
After the tour, we made the very surprising decision to take the steep stairs to the upper castle before swimming off one of the rocky beaches. It was one of the most gorgeous hikes I've ever been on, providing sweeping views of the Aegean Sea.
We had lunch up there, and we were very hot and very excited to walk all the way back down to Portello Beach and swim.
This was my favorite swimming spot of the trip. Floating in bath warm water bright blue water, looking at urchins and fish beneath me, I couldn't stop thinking about the fact that we were swimming right off the coast of a Medieval city, where sea battles were fought; people lived and died on these walls, and we had walked and swam on them.
Then we got lunch and headed back to our hotel with the group to get ready for our cooking demonstration, where I learned the recipes for some classic Greek food like baklava and tzatziki. I've made that tzatziki many times since getting home, and while it's always a treat, it never tastes as good as it did that day.
The next day, we would be traveling further down the coast and staying in Nafplio, where we would experience our first (and only) road bump.