June 9th to 11th, 2022
Hydra was our last stop on the trip before returning to Athens. On the way to catch the boat that would take us to Hydra, we stopped in Epidavros, which was one of the neatest archaeological sites we saw. The theater was truly incredible, as was the museum. There was something about the theater that just had the feeling of ghosts, of people who had come before us. After Epidavros, we got on our little boat to Hydra.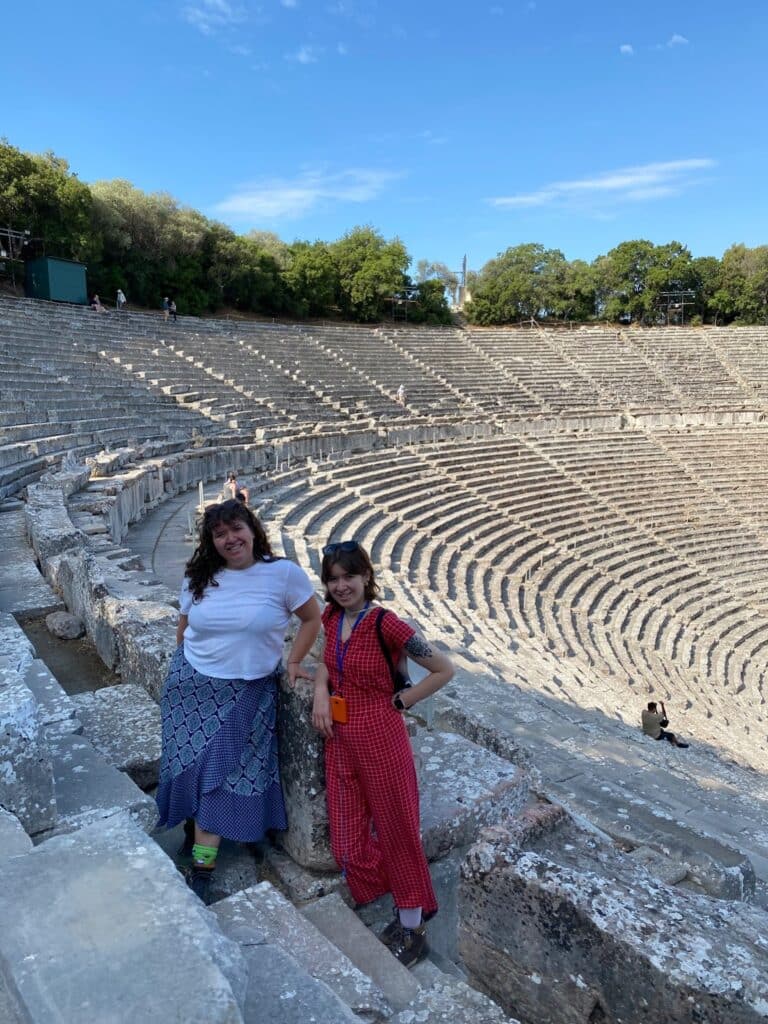 We had fun on Hydra. We did a lot of shopping and we did a lot of swimming.
The first afternoon we got there, we had a lovely lunch at Xeri Elia Douses Tavern and explored the town before checking into Greco Hotel Hydra, including taking a quick dip in the water off of some rocky platforms at Spilia Beach, before meeting up with the rest of the tour in the hotel courtyard, where our tour guide gave us all a little gift.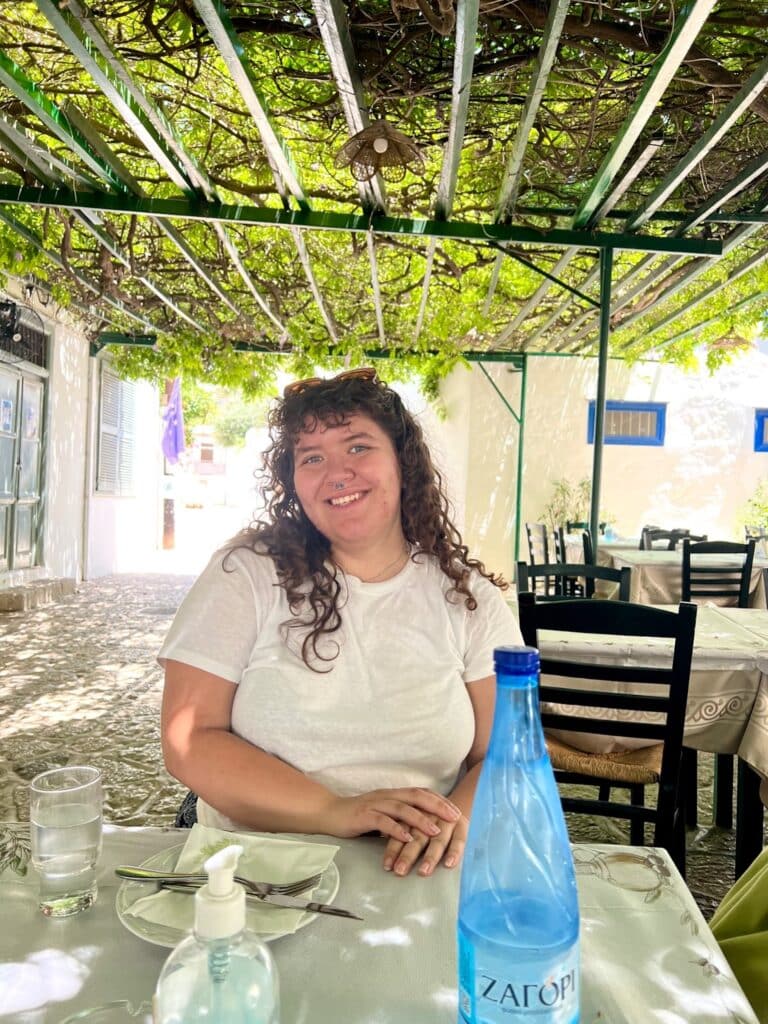 We tried cuttlefish for dinner, and then finished off the night with ice cream cones and a lovely view of the sea.
The next day, the tour guide took us on a walk to one of the beaches of Hydra, Vlychos Beach, which had lounge chairs and drinks and food, as well as that beautiful warm water.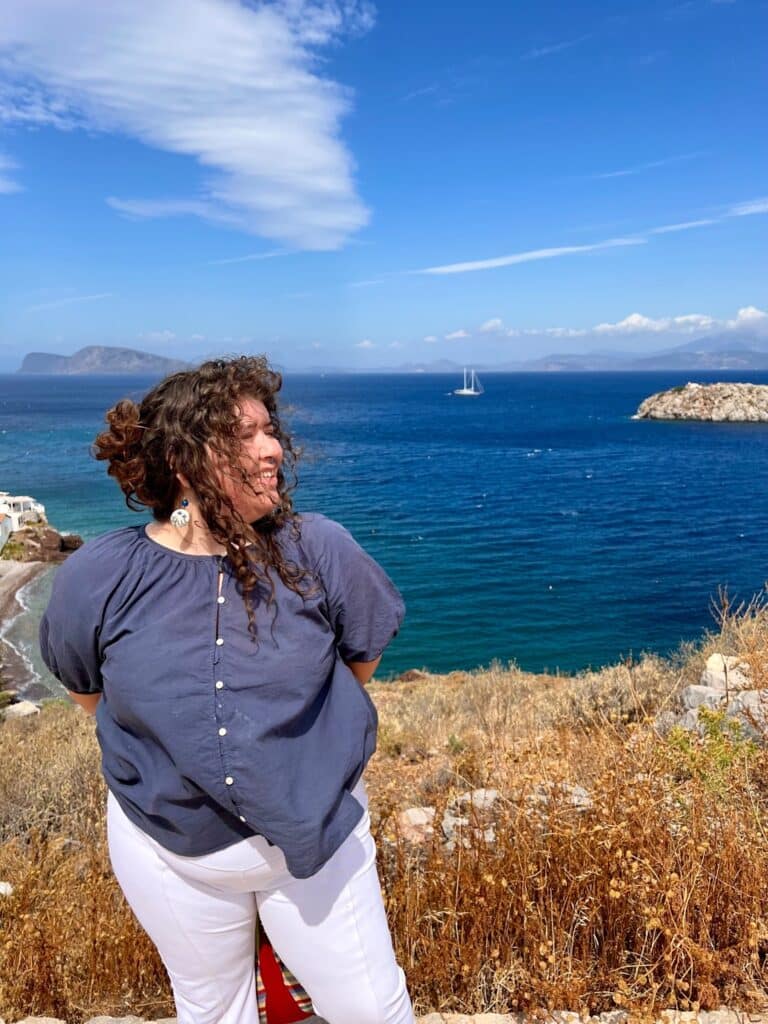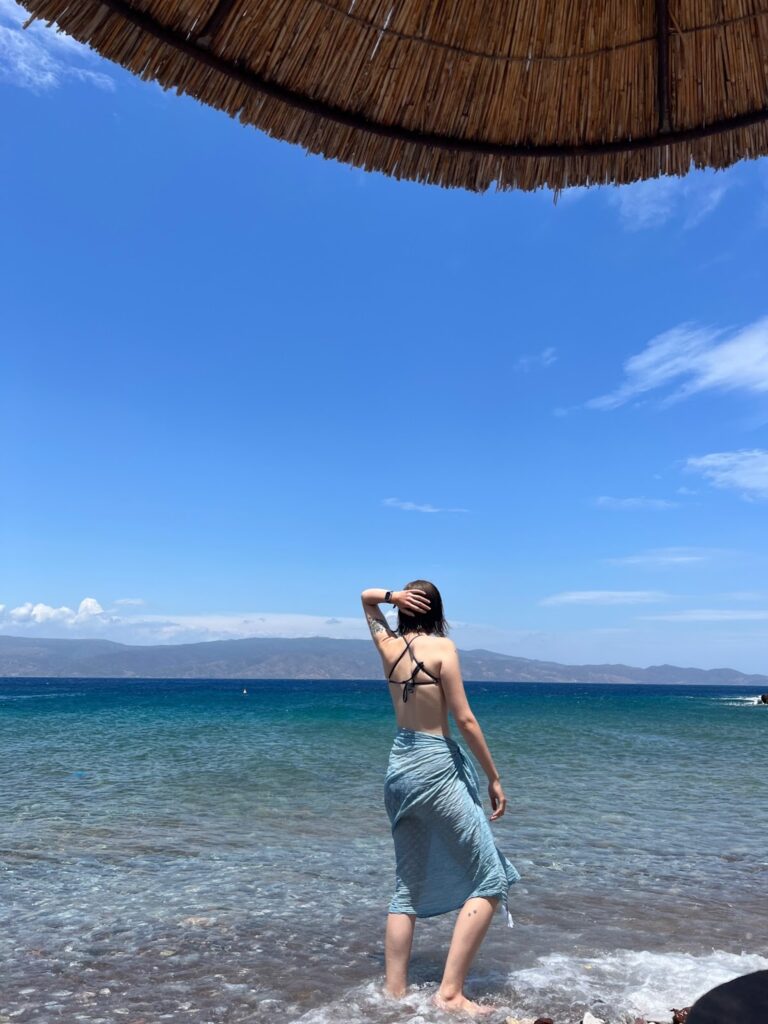 We spent the whole morning and most of the afternoon on the beach, before taking a boat back around to the main part of town. There was no one else in the taxi at the time, so it was as if we got a private boat ride.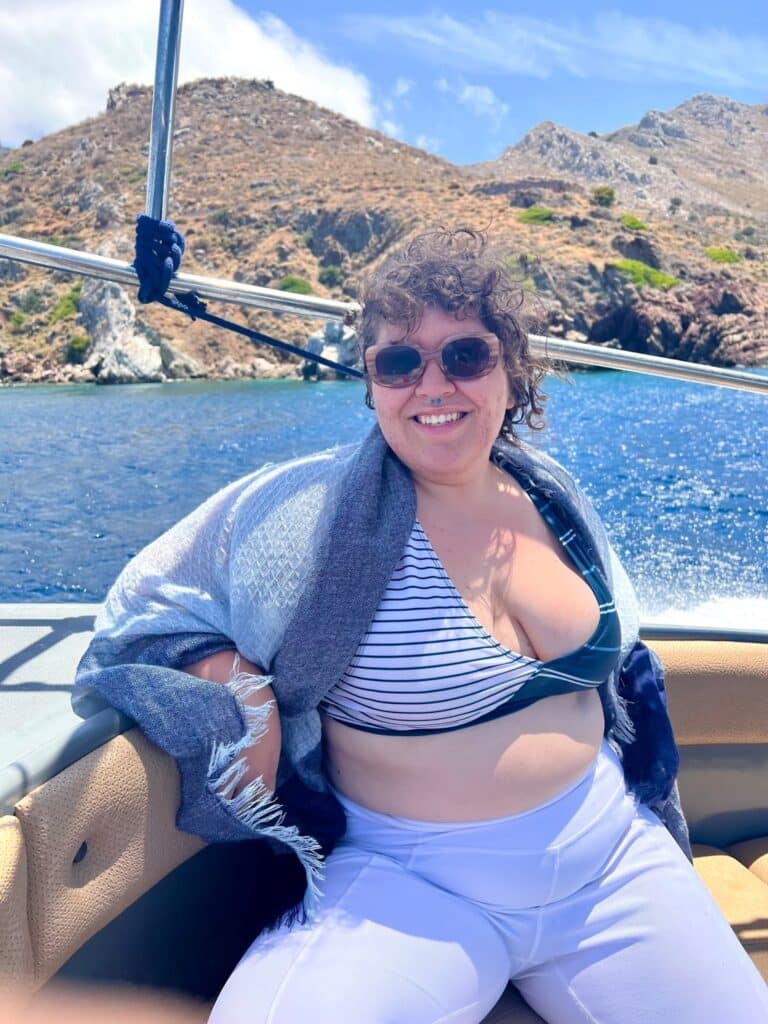 We got lunch at Kai Kremmidi and then went shopping, including buying some food for a picnic dinner. We went back to the swimming platforms at Spilia Beach for lunch and had our lazy dinner there, toasting to our last night before we were back in Athens. We also enjoyed some more swimming.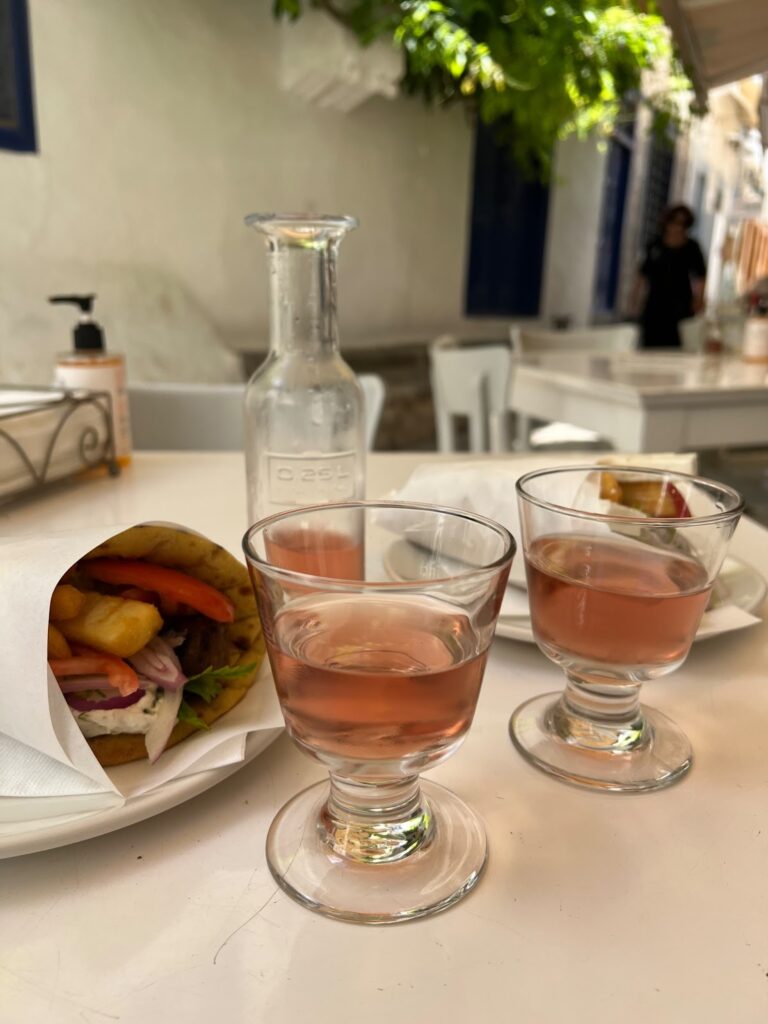 Despite having a few more nights, this almost felt like the end of our trip. The next day we'd be in Athens, and after that, I'd be home and we'd be separate for the first time in what felt like forever.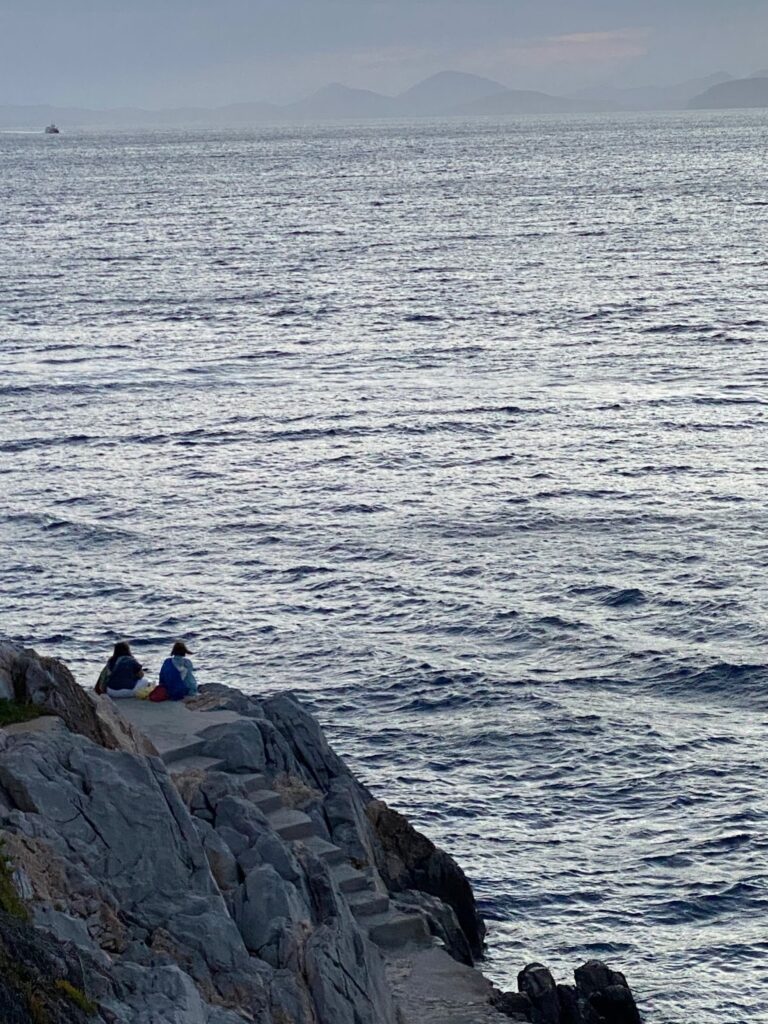 It was hard to say goodbye to Hydra, because in a way it felt like we were saying goodbye to Greece.