June 1st to 2nd, 2022
We became more acquainted with our tour group on the bus ride to Delphi, chatting with each other about our trips and what led us to take this trip. A few couples seemed to want to adopt my sister and me, and we were glad for the advice and the group meal companions.
As the city turned to the countryside, our tour guide regaled us with a re-telling of Greek myths and the modern history of the country.
We stopped to take pictures and I have never smelled anything as good as clean air and wildflowers in my life.
We then drove into the scenic town for lunch, where Anna and I made friends with one of Greece's many stray cats and enjoyed some delish fresh vegetables at tzatziki. I had never had tzatziki before, and now I think I may talk about it a bit too much.
Delphi is a gorgeous town, but a small one. We got to town with some time to explore before our tour and group dinner (and some time for my sister to paint) and we were able to explore most of the shops and streets in about an hour.
The museum held many treasures that I didn't expect to see. Anna and I went through the museum a second time, to spend some more time looking through the pieces. Then we set out for the archaeological site. We first toured through the site as a group, and then were given time to split up and choose if we wanted to go all the way up to the stadium or not. Of course, my sister and I did the hike to the top.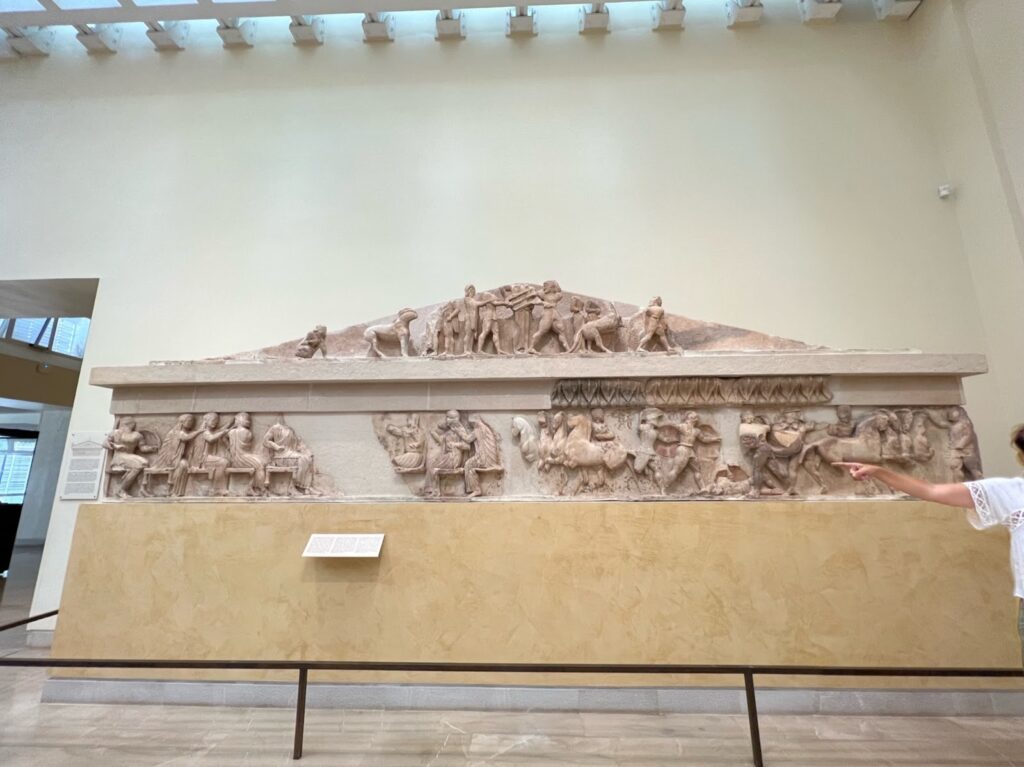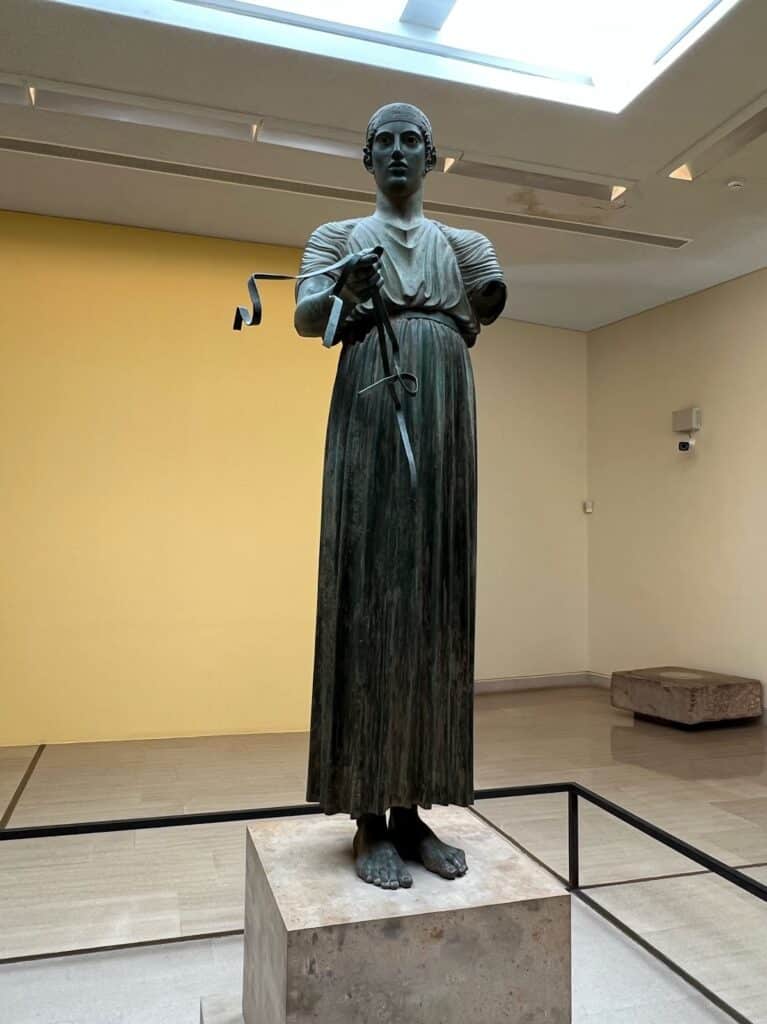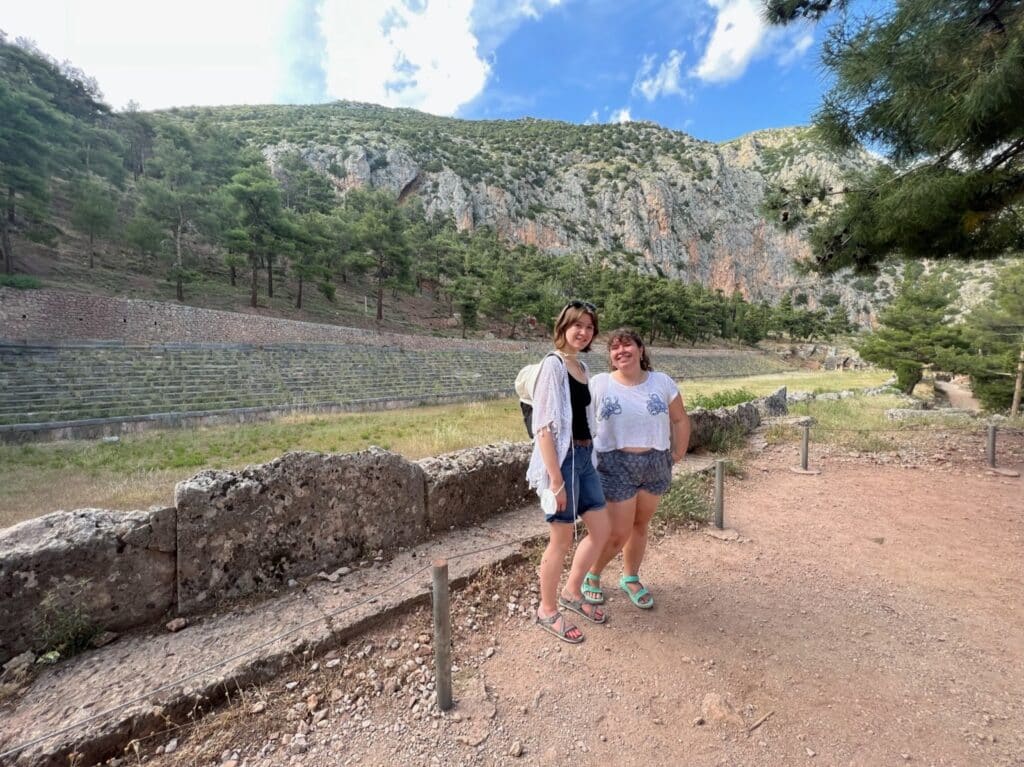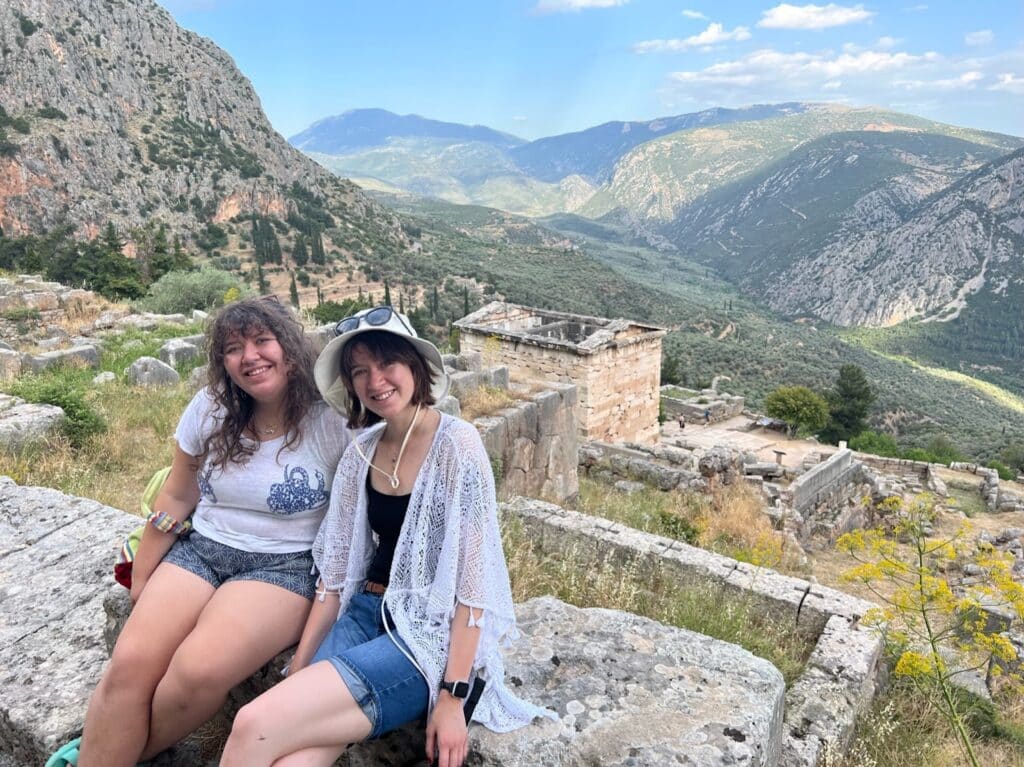 Luckily, after the hike, we still had time to walk down to the fountain and get some of the drinking water, which we were told possessed healing capabilities. I was definitely feeling like I needed some healing after all the walking we'd just done!
And there was only going to be more where that came from.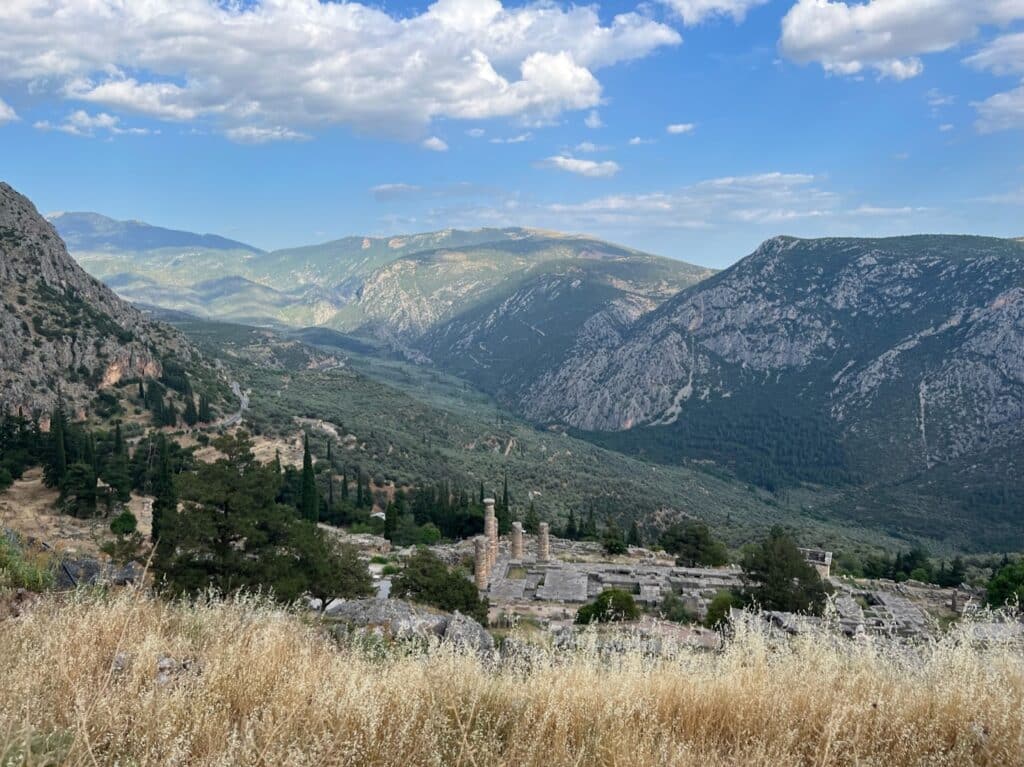 Once we got back to our hotel, Hotel Leto Delphi, we had just a few minutes to rest before heading to our group dinner at Taverna Vakhos, where we were treated to a gorgeous mountain vista, and our first sight of the coast!